Deck the halls with a blog or two
2017 is coming to end with the "silly season" pretty much here!
I am sure many of you are looking forward to enjoying some spare time to catch up on the blogs you missed out on in the year. Also, I am sure you are dying to hear who the winners of the blog competition are!
Don't worry, you have come to the right place. Not only will you find out who the winners are but you all also see some supplementary blogs to get you through the agonising time off in the coming weeks.
RAID Competition
RAID ran a blog competition to see who had the most interesting and engaging read. After much deliberation from our independent reviewers and metric analysis, we are very pleased to announce:
Winner: "Working with children"-Stephen Ives
Runner-up: "Remembering how to write beautifully" – Caspar Roxburgh
Best new blogger: "I don't love rice but I love rice research" – Sam Coggins
Well done to all three, and all the other bloggers for the year. We will be running another Blog comp next year so if you have any interesting stories to tell us, please, get in touch!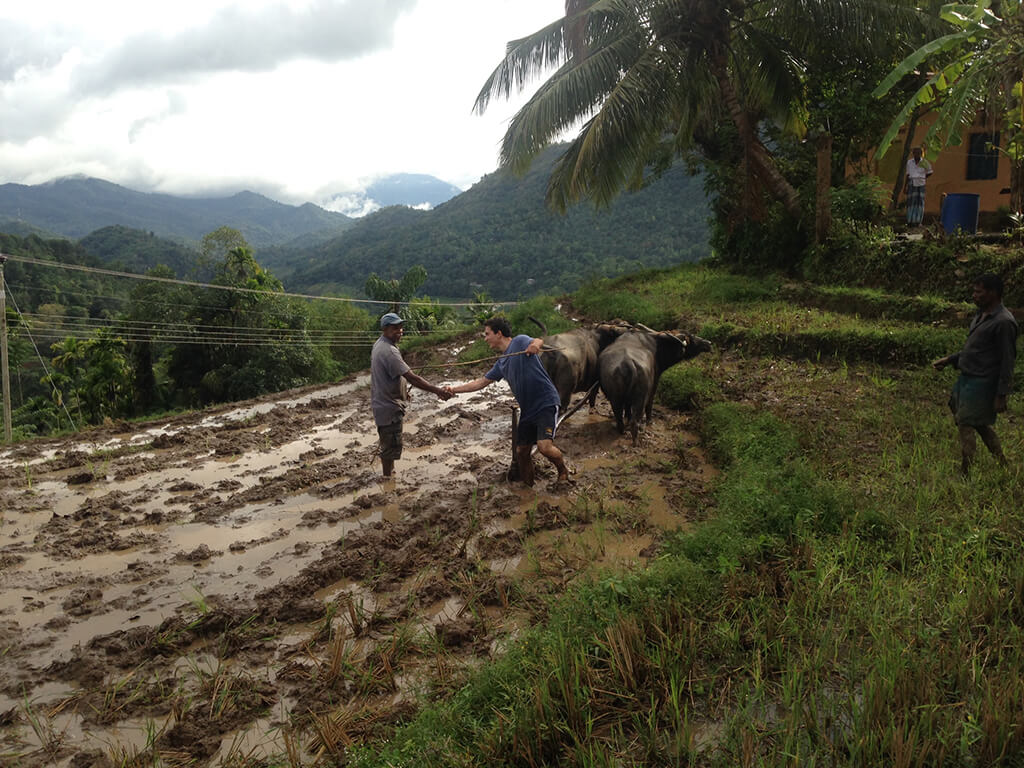 Sam Coggins, our "best new blogger" with farmer Mr Premasiri in the Philippines
Blogs that I reckon are well worth a read
"The threat of being a "generalist" in international R4D"– Thomas Williams
A question I have often asked myself – how do I want position myself for a fruitful career internationally and in Australia? Thom gives a compelling argument about why we should not put all eggs in one basket and why you should be really good at whatever skills you have developed in your particular discipline.
"Canaries of Climate Change and Community Research" – Renee Currenti
A healthy reminder of the realities facing the people of the Pacific Island nations with the inevitable effects of climate change forcing them into a position of adaptation. Renee's work is looking to see how the day-to-day activities are already changing in places like Fiji and what internal and external factors influence adaptive strategies.
"Are we causing more harm than good?" – Brendan Brown
This blog challenges some of the thinking about how we look at our research for development approaches, questioning if our well-intended projects are actually benefiting all in the communities we work with or just the lucky few. This was based on Brendan's PhD with hundreds of interviews of farmers in eastern and southern Africa.
"The perils and blunders of working in agricultural development" – Madaline Healey
I am definitely guilty of a couple of these… But what's wrong with brushing your teeth with the tap water 😉
A big thanks to all of these compelling reads, and everyone who has contributed one (or three) this year. The blogs are a really important part of what RAID does in try to exchange knowledge, lessons, experiences and ideas, so please keep sending them in.
From Madaline Healey's blog on how to navigate work in agricultural development