Canberra Catch-up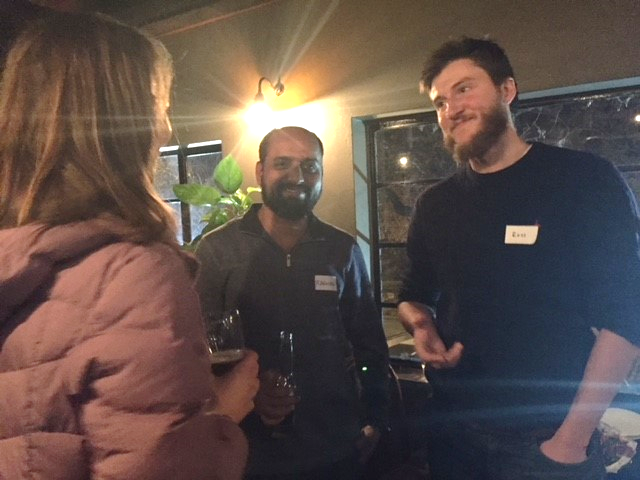 Last night RAID's ACT reps Dave and Kylie hosted Canberra's first ever stand alone networking event – and it was a great success! 35 agriculture enthusiasts braved the crisp Canberra air to join us at the cosy Duxton Loft.  Members in attendance represented ACIAR, CSIRO, ANU, The Department of Environment, The Department of Agriculture and Water Resources and various private companies.
Our RAIDers mingled over food platters and a fun game of "people bingo" where we were rewarded with chocolate (YES!!) for identifying people with similar research experiences – whether that was having worked in the same country or having to access your field site by boat!
RAIDers also heard from Tony Fischer about the Crawford Fund and scholarships for the annual Crawford Conference. The theme for this year's conference is "Reshaping Agriculture for Better Nutrition – The Agriculture, Food, Nutrition, Health Nexus" (if you are interested in attending this year's Crawford Conference as a scholar – please click here).
The ACT networking event connected fellow RAIDers in the ACT, one remarked, "I realised that Canberra is actually really well placed for a strong RAID community. There are many individuals who have moved to the area for work, without social circles and who are eager to meet and mingle. One of the main comments from the night was – when are we meeting up again!"
The next formal RAID event will be held in conjunction with the Crawford Conference in August – keep your eye on our social media and website for more information!