RAID goes Troppo at the TropAg2017 Conference
By Jack Koci, Madaline Healey and Bianca Das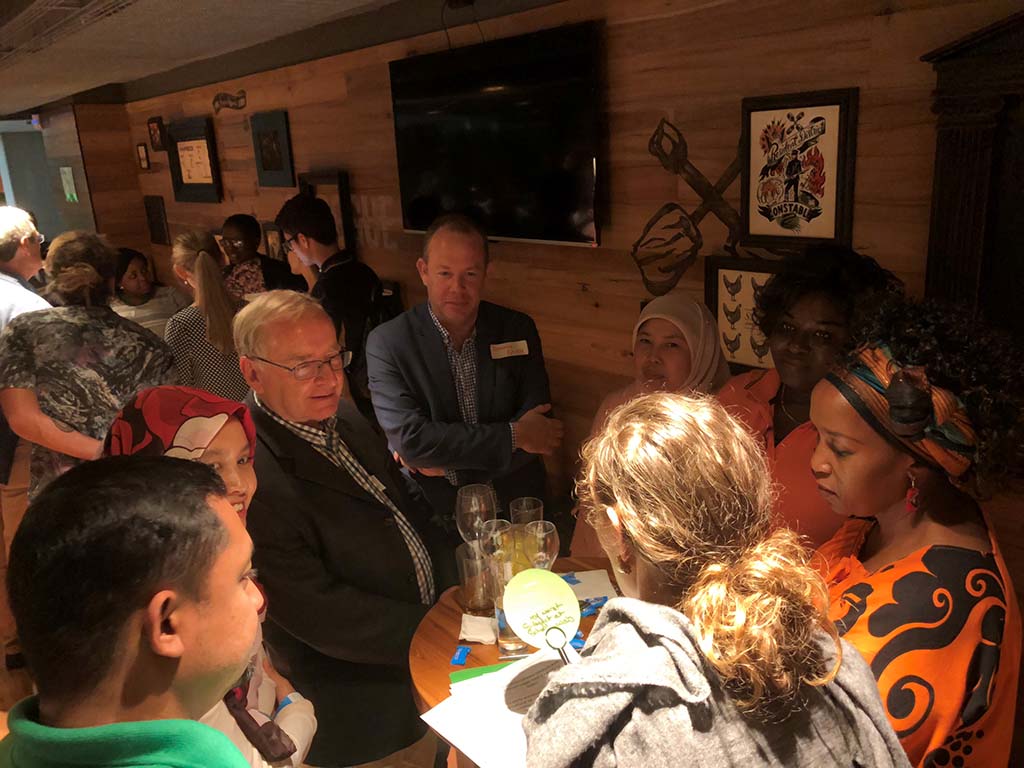 Networking with RAID
"The perils and blunders of working in agricultural development – how do you gain credible research in uncontrolled / high risk environments?"
"Gender and agriculture: Practical tips for involving men AND women in research activities"
These were just some of the topics tackled in a recent RAID speed networking event held in Brisbane in association with the TropAg2017 – International Tropical Agriculture Conference. The RAID event brought together over 60 enthusiastic agriculturalists, including early mid, and senior-career researchers, as well as industry professionals and esteemed international guests.
The evening commenced with a series of short talks from TropAg conference delegates. Jack Koci, RAID President, kicked off proceedings by highlighting RAID's efforts in connecting, engaging, and supporting early and mid-careers involved in agricultural research and international development. Professor Judith Kimiywe, a Certified Nutrition Specialist in the Department of Food, Nutrition and Dietetics at Kenyatta University, Kenya, and a keynote speaker at TropAg, then delivered a captivating talk focussed on dietary diversity and what drives people's food choices. Peter Horne, General Manager, Country Programs at the Australian Centre for International Agricultural Research (ACIAR), shared some interesting tales and insights from his long career working on research for development projects, and discussed career pathways into this space. Dr Erin Wilkus, a research officer within the Farming Systems Research Group at QAFFI, concluded the talks by discussing practical tips for engaging in agricultural development.
Following the talks, early and mid-career researchers were broken into small groups and paired with up to three experienced researchers who facilitated discussions on topics relevant to a career in international agricultural research for development. Similar to speed dating, the group discussions were capped at 7 minutes, requiring rapid-fire introductions and lively discussion. After 7 minutes, groups rotated and a new topics were introduced. Key insights, lessons and knowledge shared were recorded by a team of roving facilitators and will be revealed in an upcoming RAID blog.
With the ice freshly broken, and many new contacts made, the evening concluded with a freestyle networking session. Overall it was a thoroughly enjoyable evening and the perfect start to what was a wonderful TropAg Conference.
RAID would like to thank the University of the Sunshine Coast for sponsoring the speed networking event, the QLD Alliance for Agriculture, Food and Innovation (QAFFI) for helping in the organisation, and the TropAg2017 Organising Committee for allowing RAID to host an event in association with the Conference.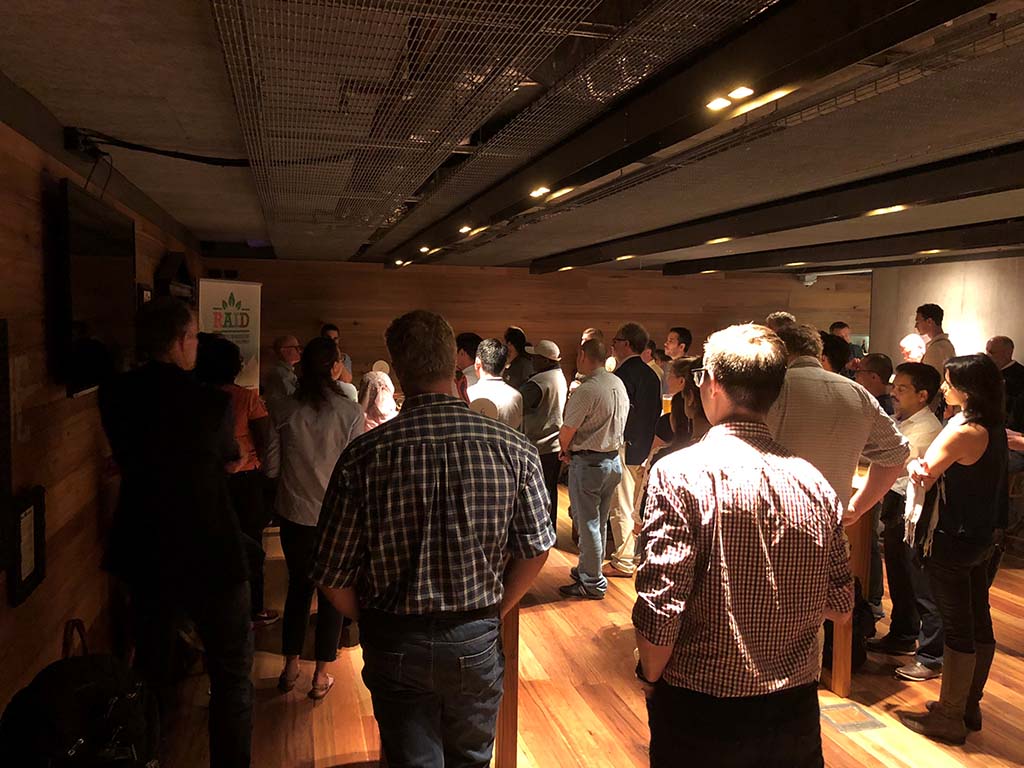 Networking with RAID