Visibility for influence and impact in research and agriculture: RAID Earth Month activation program
Monday 3rd May 4:30-5:30pm (AEST) & Thursday 6th & 13th May 3-5pm (AEST)
Online via Zoom
---
APPLICATION DEADLINE EXTENDED TO SUNDAY 25 APRIL @ 11:59PM
RAID is on the search for members who are engaged in the intersection between agriculture and climate change that are looking to further their impact and strategies for change. RAID aims to promote and grow researchers in AgR4D to become positive conduits for awareness-building and action toward our global climate crisis.

The RAID Network is sponsoring 15-30 RAID members to attend an exclusive workshop designed to invigorate and equip potential leaders in the climate change and agriculture space. This will be delivered by Visibility Co, who led the Homeward Bound Antarctica expedition and Climate Wise Agriculture, led by Anika Molesworth also founder of Farmers for Climate Action. Selected participants will be supported to convert their professional aspirations and learnings from RAID Network's Earth Month into a clearly-articulated leadership vision and strategic action plan. This will be delivered to participants in a two-part program which will cover tools and strategy helping participants to build mindset, skills and community to mobilise collective action combing climate and agricultural science with strategic leadership development and visibility.
Participants will:
Reflect on their understanding of the unique role of agriculture in climate change and its solutions
­Articulate personal values and leadership purpose
Create a strategic leadership roadmap and leadership mindset
Form communication skills to engage and influence
Build a powerful movement and networks
Equip themselves with resilience and wellbeing
The vision and strategic framework for strategic communications ("GAMPER") have been used by thousands of leaders and in strategies and campaigns both large and small, in the public and private and non-profit sector, across more than 50 countries. It is adaptable enough to be applied to the simplest activity, such as a single email or social media post, as well as the most complex engagement strategies, campaigns and courageous conversations.
Structure of the Workshop
Online via Zoom: One x 1-hour Networking session on Monday 3 May, 4.30-5.30pm AEST with fellow participants hosted by RAID Network & Two x 2-hour sessions on Thursday 6 May and Thursday 13 May, 3.00-5.00pm AEST delivered by Visibility Co and Climate Wise Agriculture covering:
Three pillars of visibility: what does visibility and influence mean to you in your career and aspirations?
Leadership vision: getting clear on your wider impact as a leader over the next 12-24 months
Bringing vision to life with GAMPER, our strategic influencing tool for vision activation; supporting strategic communication of their science / research and leadership·
30-day implementation challenge and online support group, with support and coaching from Anika, Julia and Sarah for one month post-workshop·
Case study: walk-through and extra context/coaching from Anika Molesworth
Workshop Facilitators
Sarah Anderson, Julia May and Anika Molesworth have worked with thousands of leaders from more than 50 countries, and what they see, over and over, is that some of the biggest barriers for those wanting to lead and use their voices for change, is a lack of clear vision, strategy and community.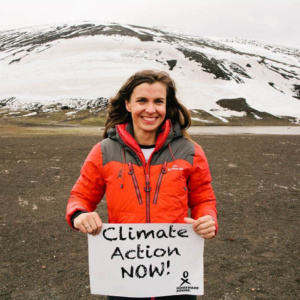 Sarah Anderson
Sarah Anderson has a passion for powerful ideas that can positively change the world. An award-winning communications expert and mindful leadership coach and facilitator, she has led international teams and advised leaders in some of the world's most influential organisations. She's a founding leader of Visibility Co, has led numerous leadership initiatives and helped to build movements including the global leadership program for women in STEMM, Homeward Bound and WE Africa, a transdisciplinary leadership program for African leaders in conservation. Sarah is a mother to one son, a sister to five siblings, and her top values are authenticity, courage, fairness and creativity.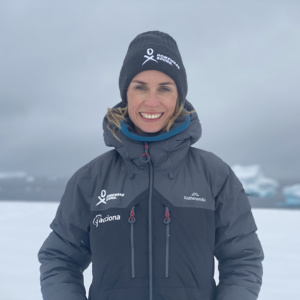 Julia May
Julia May believes in the power of a new kind of leadership to create the sustainable future she wants to see for her two little daughters. After 15 years in international journalism (including five years as a correspondent for the Sydney Morning Herald), Julia retrained and has since worked at the intersection of leadership development, strategy and communications as a co-founder of Visibility Co. She is on the founding faculty of Homeward Bound and WE Africa and has coached and facilitated hundreds of leaders across the world on building meaningful influence for systems change. Her top values are justice, compassion, courage and making a difference.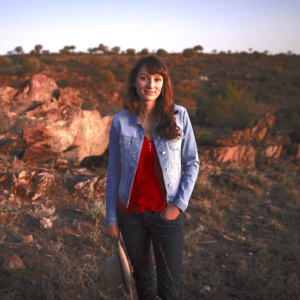 Anika Molesworth
Dr Anika Molesworth's desire to improve rural livelihoods and ecosystems has meant she has worked with food producers across the world. With a passion for vibrant farming communities and healthy ecosystems, Anika's TEDx talk was aptly titled, "Farmers are key to a better future." She is a Founding Director of Farmers for Climate Action – a national network of over 35,000 Australians undertaking climate change action. Awards include the Young Farmer of the Year and the Young Australian of the Year NSW Finalist. As a young, female farmer and scientist, Anika is smashing the status-quo and inspiring thousands through engaging and empowering conversations and actions. Her infectious optimism and inspiring message have led her to meet royalty and global political leaders, taking her around the globe, including to Antarctica.
How to Apply
The RAID Network is giving the opportunity for up to 30 candidates to be sponsored to participate in the program, which is typically valued at $900 per person. If you have even a small vision of how you would like to approach climate change in agriculture and shift that into influencing climate action this is the program for you!
In order to ensure participants are enthusiastic and engaged there will be a competitive application process.
This will include background information, RAID membership details and a 2-minute video pitch in response to a series of questions on motivation, ideas and solutions around climate change in agriculture.*
Applications will close 11:59pm 23rd April
APPLICATION DEADLINE EXTENDED TO SUNDAY 25 APRIL @ 11:59PM
Participants will be notified of success by Friday 30th April
If you are selected, you will be expected to:
Complete some small pre-work for the workshop (to be sent 1 week prior to the 6th May)
Attend all three online workshops outlined above
Have good internet connection to ensure that you are able to interact in the workshops
Be actively engaged and keen to contribute to the workshop, it will be highly interactive
Contribute to a blog and/or reflection video once completing the workshop
*Application information (incl. videos) may be used by RAID for promotional online material with your consent.