Earth Month – April 2021
01 Apr 2021
to
30 Apr 2021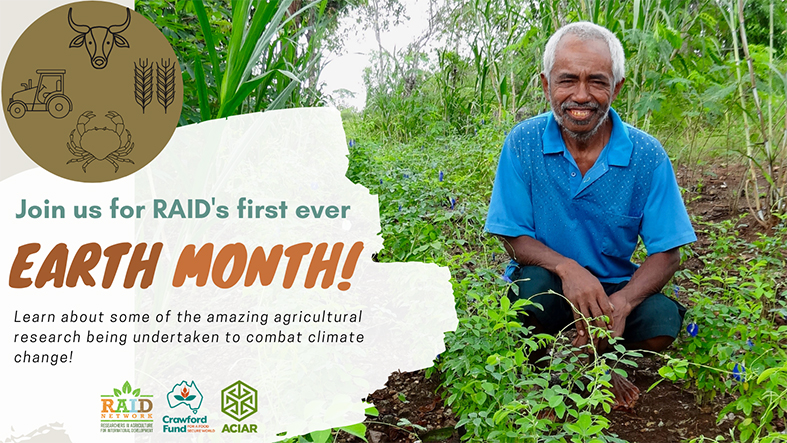 As climate change impacts all parts of our global community, agriculture is a large contributor to this increasing crisis, while rural farmers are some of the most impacted by climate change. Researchers and practitioners working in the agriculture and development space advocate for a shift towards greater environmentally sustainable practices and methods in order to dramatically lower the sector's emissions. There are a growing number of initiatives and organisations that are shifting agricultural practices towards more regenerative and sustainable methods; indeed, collaborative projects are finding ways to feed the world whilst reducing carbon emissions and restoring biodiversity. We as agricultural researchers in international development therefore seek to shift the agricultural narrative of climate change by focusing on how agriculture for development can be a leading sector on mitigating intensifying impacts, as well as adapt to current challenges.
RAID's first ever Earth Month aims to share and transfer knowledge, resources and stories to create a sense of hope and mobilise a greater understanding of how agriculture for development can positively contribute to climate action, and in particular, support smallholder farmers mitigate and adapt.
RAID Network's Earth Month has the following events available:
During this month you will also have access to:
In-person and online events across Australia
Online resource lists for you to learn more about this topic
Snapshot interviews of researchers undertaking amazing research within this space
For more information about Earth Month download our Earth Month Guide here.
Welcome and enjoy!