You never know who you might meet on international projects!
Caitlin McQuarrie (BVSc V, University of Sydney)
Recently, as part of my final year of my Veterinary training, I undertook a month-long rotation in Luang Prabang, Laos, gaining experience on large-scale animal health research projects.
I had the opportunity to fly down to Vientiane to attend an Australian embassy event. As a recipient of the New Colombo Plan mobility scholarship, I was lucky to be invited to the graduation ceremony of about 60 Lao-Australia National Scholarship students from The Lao National University in Vientiane. The Australian Foreign Minister, the Hon Julie Bishop MP, was present to congratulate the students on their achievements, and to hand out their certificates.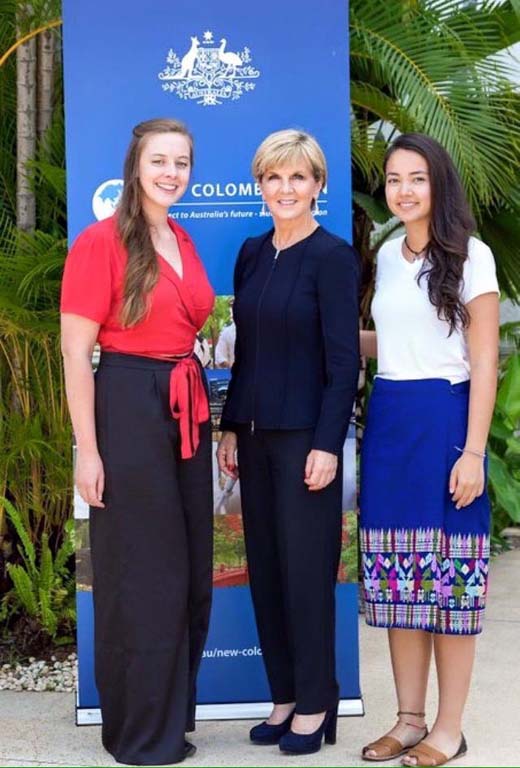 Figure 1: University of Sydney Faculty of Veterinary Science students Caitlin McQuarrie, BVSc V (left) and PhD student Luisa Olmo (right) met Hon Julie Bishop MP in Laos in July 2016.
After the ceremony I had the chance to talk to Minister Bishop about my experiences and work here in Laos, and to promote the importance of the continuing research into the diseases affecting livestock in the region. She was genuinely interested in what I had to say in regards to our work here with the local farmers to educate them on the benefits of disease control and prevention strategies, and she is a great supporter of the New Colombo Plan.
Veterinary public health is about using veterinary science to improve the social, physical and mental wellbeing of people. This event was a wonderful chance to promote the importance of public health in developing nations and share details of the positive impacts of animal disease control and prevention in these regions. By implementing high-intervention strategies in farming in Laos, we can increase the profits of the farmers, and assist in decreasing the level of poverty in the nation as a whole.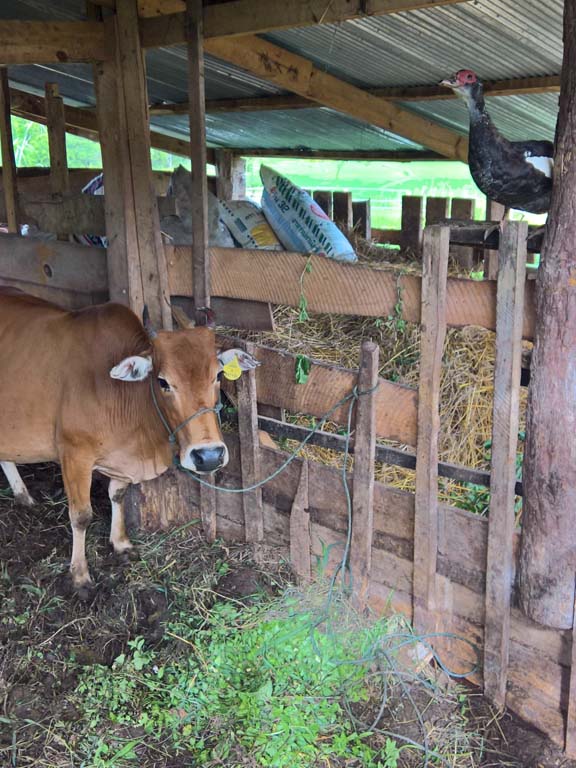 Figure 2: It was common to see multiple species on smallholder farms in Xieng Khoung Province.
The research project I was involved in is to assess the use of medicated lick blocks in the prevention of liver fluke in cattle. Whilst on my placement in Northern Laos, I was fortunate enough to attend three field trips into rural villages in three provinces. These field trips involved weighing cattle and collecting faecal samples from a selection of cattle to calculate the number of fluke eggs present in their faeces and, as such, the effect of access to these medicated blocks on the treatment and prevention of liver fluke.
I also spent some time in the Department of Livestock and Fisheries office in Luang Prabang, where I wrote a research paper on the potential of using medicated urea molasses block on prevention of liver fluke. I used previous studies in other countries, as well as related studies into prevention of other parasitic diseases using similar techniques in Laos. This research work helped to give a me a thorough understanding of the concept, and a greater appreciation of the work we were performing on the field trips. 
More information at: www.mekonglivestock/wordpress.com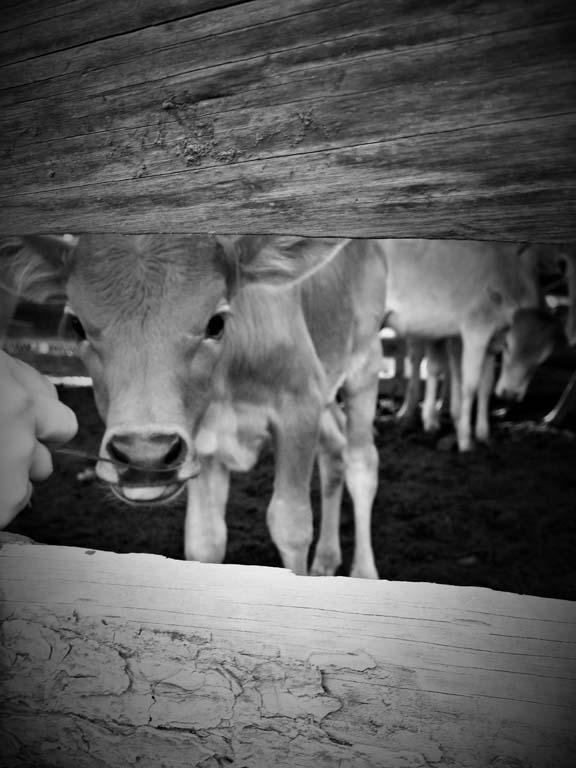 Figure 3: A young calf says hello – Xieng Khoung Province.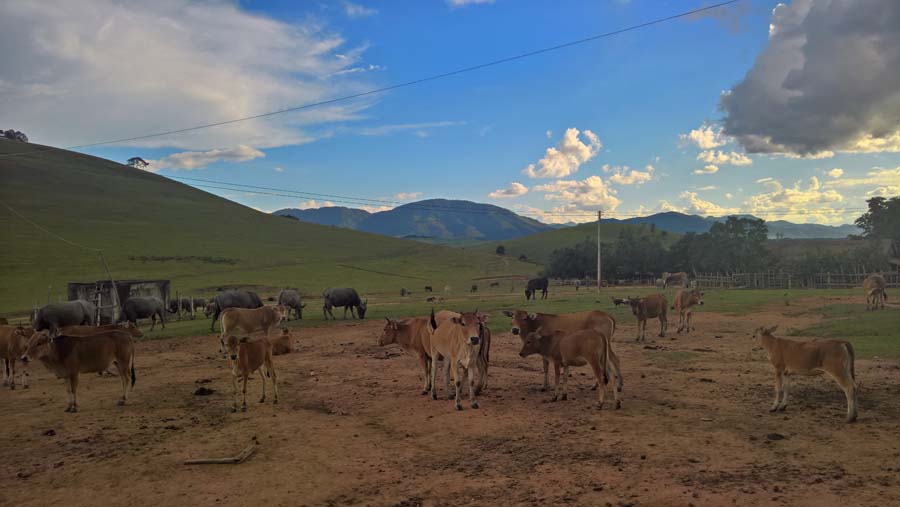 Figure 4: A herd of cattle and buffalo… under close supervision of a rooster… Can you spot him? In Xieng Khoung Province.