Women working together as colleagues and friends
Photo: Vietnamese and Australian social researchers Nguyen Thi Da Thao and Lydia Turner
Being involved in the ACIAR project 'Developing productive and profitable smallholder beef enterprises in Central Vietnam' over the last year has been a highlight for me professionally and personally. I've been contributing to the social research component of the project that focuses on knowledge transfer and adoption. It's fair to say that I'm learning more than I'm contributing and my awareness of the complexities of smallholder farming systems continues to grow.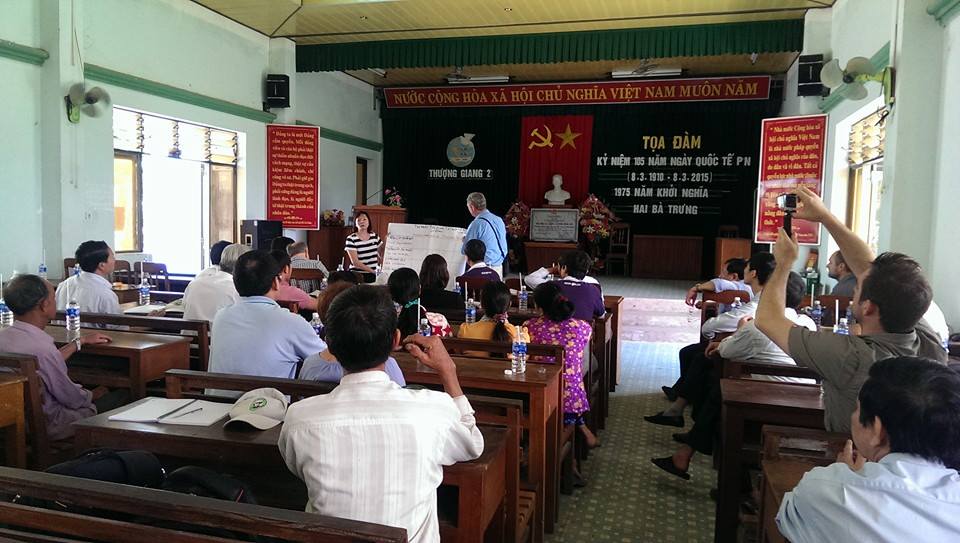 Photo: Thao and Jeff Corfield (consultant on project and currently an AVID volunteer based in Hue, Vietnam) explain the morning activity to the project team and farmers at the district DARD offices
The need to be aware of the gender roles in these systems was emphasised during a recent training day in Tay Giang, Binh Dinh province. We were demonstrating how a matrix grading technique using '10 seeds' can quantify the relative importance of different farming activities, and we carried out the exercise with separate groups of male and female farmers. It was interesting to see the different responses between men and women, and to observe that the women did not receive as much training in cattle related activities as the men, despite spending more time managing cattle. The exercise brought this issue into focus for both researchers and farmers, and indicated that using this participatory technique as the project progresses may help such communities accept the value of women-focused training in cattle management.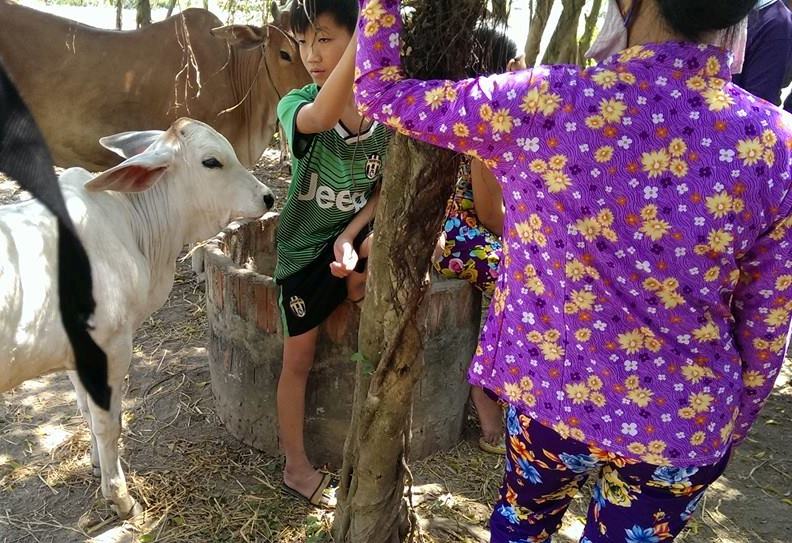 Photo: We talked with this farmer (floral shirt) and her son about the important role of cattle in their farming system
My Vietnamese colleague Thao led the women's group in the '10 seeds' exercise, and as a female researcher she played an essential role in engaging the female farmers. Working with Thao and our team to develop the social research component of this project has been a highlight in my work life. And as we work and learn together as colleagues, our strong relationship enhances and advances our progress. We are colleagues and friends. We support each other's development; cheering each other on as capacity is built on both sides.