Risk and resilience in Pacific Island Agribusiness
By Manoj Kumar M K
Agricultural production is a critical issue for many Pacific Island Countries (PICs) as most of the populations live in rural areas and rely on agriculture for food security and livelihoods. The majority of farmers in the PIC are smallholders. To be successful at farming, producers and agribusiness need to deal with and manage many risks. This is very challenging for smallholder farmers as they have, among other reasons, limited scale to offset risk. Coupled with increasing climate variability, increased frequency of extreme weather events; smallholders have a very challenging job ahead of them to ensure they remain a float. This is also true for other agribusiness and actors along the value chain. Thus, research into understanding risk and opportunities to improving resilience is an important area.
I recently completed an Agribusiness Internship funded by the Australian Centre for International Agricultural Research (ACIAR) on the broader research project entitled "Pacific Agribusiness Research in Development Initiative Phase 2" (PARDI 2).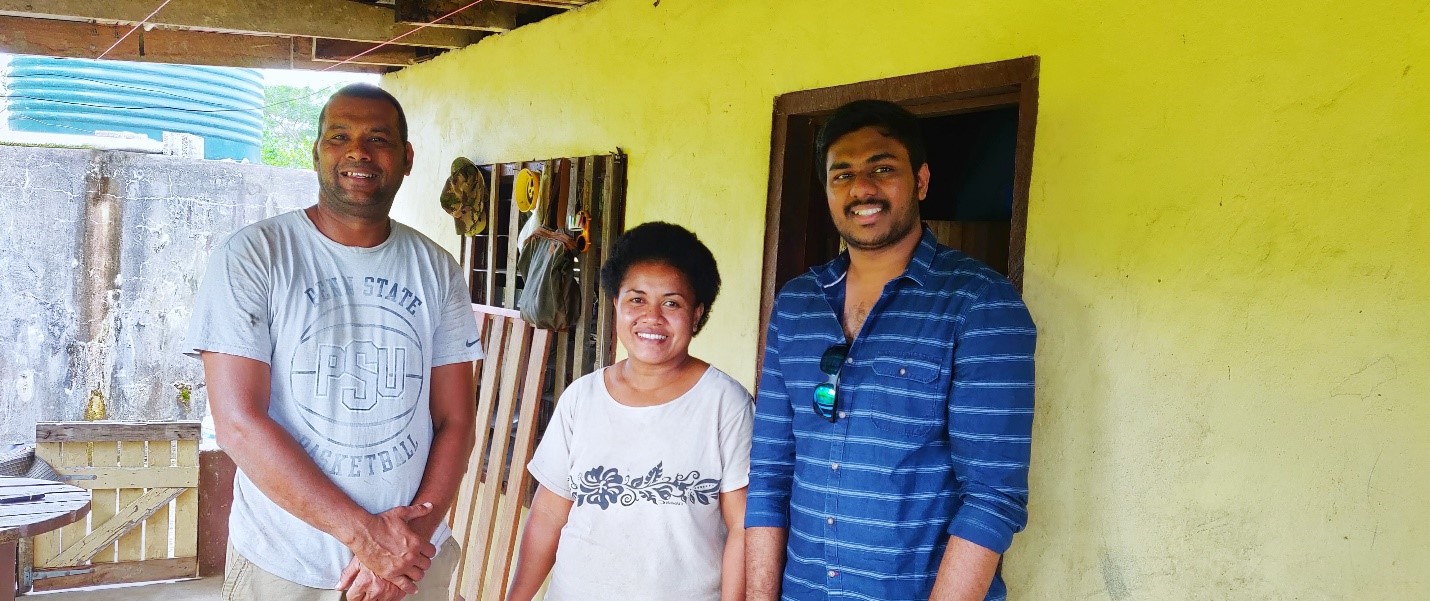 The PARDI 2 research project focuses on Fiji, Tonga and Vanuatu and aims to "identify and understand how agribusiness development opportunities can contribute to improved economic growth and livelihoods in the Pacific". The project is led by the University of the Sunshine Coast (USC) in collaboration with the Australian and Pacific Islands R&D partners including The Pacific Island Farmers Organisation Network (PIFON), a regional organisation based out of Fiji.
My internship project entitled "Understanding and mitigating risks in Pacific Agribusiness", which explores a study at "How Pacific agribusinesses can better understand and mitigate risks in order to increase their resilience". The research project examines agribusiness risks in Pacific Island countries (Fiji, Vanuatu and Tonga) with an aim to develop a risk minimization and mitigation framework with appropriate strategies to address identified risks. Risk mitigation plays a crucial role in long-term sustainability of agri-food value chains. Agribusinesses in the Pacific Islands face multitudes of risks, such as natural disasters, lack of access to credit, inputs and access to modern market channels.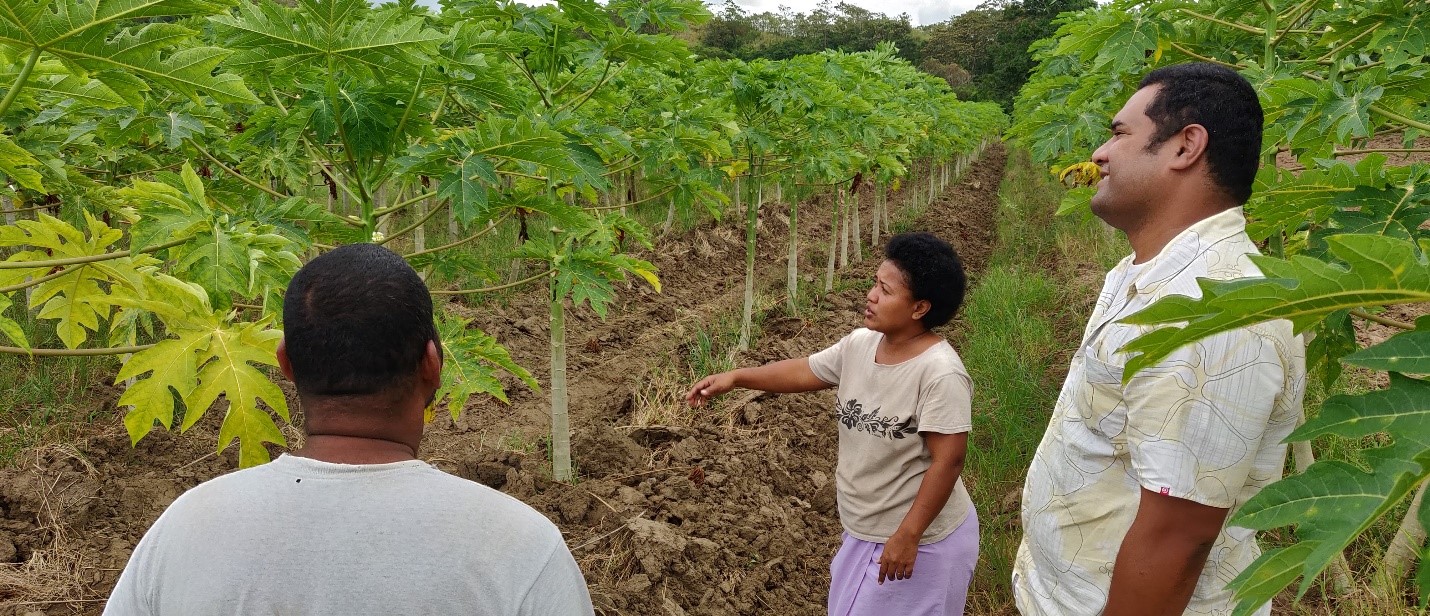 The Risks and Options Assessment for Decision-making (ROAD) approach has been used to develop the risk assessment tool. The application of the ROAD tool to Pacific Islands' agribusiness has multiple advantages. The tool is ideally suited for incorporation into value chain analyses, feasibility studies, business and industrial plans. Therefore, a key objective of my internship was the incorporation of an adapted risk assessment framework into selected agribusiness entities. The detailed findings of my research are published here.
During my month long stay in Fiji, I was able to meet with local farmers and worked closely with them in their fields to gain practical working knowledge of agribusiness risks they had been facing. I also had the opportunity to share some techniques of papaya production with local farmers from my own experience of working in papaya production in India. Furthermore, I actively participated in the workshops, seminars and training events to develop connections with regional and International organizations, stakeholders and scientists.
Agritourism (Farm Tours) was one of the best experiences I had during my visit to Fiji. It is a fairly new concept in Fiji, Vanuatu and Tonga – therefore there is lack of adequate infrastructure and information. Experiences are often grouped with nature and eco tours, involving visits to farms and interaction with farmers. However, agritourism has the potential to offer diversification opportunities for farmers and grow their revenue.
The ACIAR Agribusiness Internship helped me better understand agribusiness, particularly from a point of view of smallholder farmers and risks they face. Additionally, it gave me the opportunity to expand my knowledge, work experience, information, confidence and connection within a broader network especially in the international agricultural development sector. The experience complemented my studies in Global Food and Agricultural Business at CGFAR. The knowledge and work experience I gained from my internship opened my eyes to think in broader way about Pacific Islands agribusiness, which helped to frame my current master's research project entitled "Breadfruit – The future food of the Pacific".
I'd like to acknowledge and thank ACIAR for supporting me on the project, the project partners including Dr Lex Thomson the PARDI 2 project leader and Kyle Stice from PIFON. In addition, all of the farmers and agribusinesses I met during the internship.
---
Manoj Kumar M K is currently pursuing his Masters of Global Food and Agricultural Business at the Centre for Global Food and Resources (CGFAR), the University of Adelaide. Manoj completed his undergraduate in Agricultural Sciences at University of Agricultural Science, Dharwad, India. Currently he is in the final year of his postgraduate and very keen to pursue my career in International Agriculture development sector. In this blog, Manoj shares some of the recent experiences he gained through an internship in Fiji.