Co-operatives, characters and culture: How Vietnam's Agribusiness sector has seen impressive changes
Vietnam is a beautiful country, alive with culture, tradition and a vibrant society. Unfortunately this has not always been the case and during the 20th century this nation was ravaged by war, civil division and serious environmental degradation. However with a new century well and truly welcomed there is a bright future ahead and Vietnam is blooming as a powerhouse of South East Asia with a significant part of this thanks to their agricultural industry.
As a second year university student at the University of Western Australia (UWA) I was among a group of 13 students given the opportunity to study at the Vietnamese National University of Agriculture (VNUA) during the summer of 2017 thanks to the New Colombo Plan Scholarship. This adventure focussed on the current transition that the country is experiencing as they move away from old style cooperatives, which were instated during the height of communism in the country, to new world cooperatives. With these new world cooperatives in place they now put an emphasis on providing services to individual producers and leaving more freedom for personal decision making by farmers to hone their enterprises.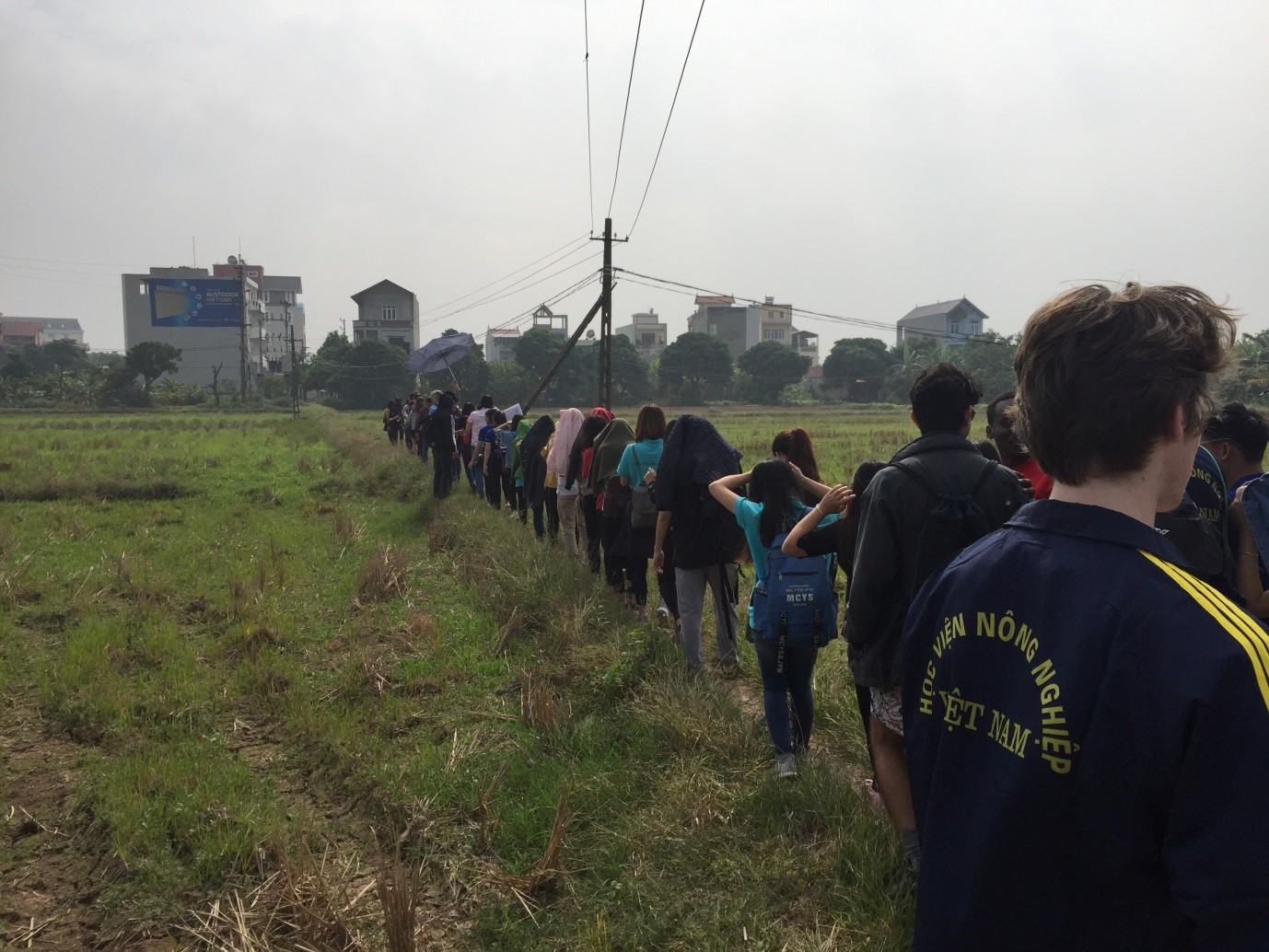 Figure 1: UWA and VNUA students walk together through a field belonging to the Mien Thiet cooperative
In the past Vietnam has been run under a highly agrarian and tightly controlled centrally planned economy but with the opening of their economic model new world cooperatives are replacing the traditional communist structure. This move has allowed for tremendous progress for the development of the Vietnamese agricultural sector by opening it up many of the benefits of globalism and in particular trade. Moving from such a rigid system has not been without its hiccups, and in addition to this the country's limited infrastructure represents a challenge for growers when considering the distribution and export of fresh goods. Despite this Vietnamese cooperatives continue to achieve small victories such as securing international export contracts with countries like China and the US who represent massive consumer markets. This experience reinforced to me the need for continuous improvement of agricultural systems to meet constantly growing demand and new market desires through feedback such as market signals. I would also emphasise the importance of a clearly understood and efficient supply chain as it can have massive impacts on issues such as food wastage, grower welfare and also quality assurance.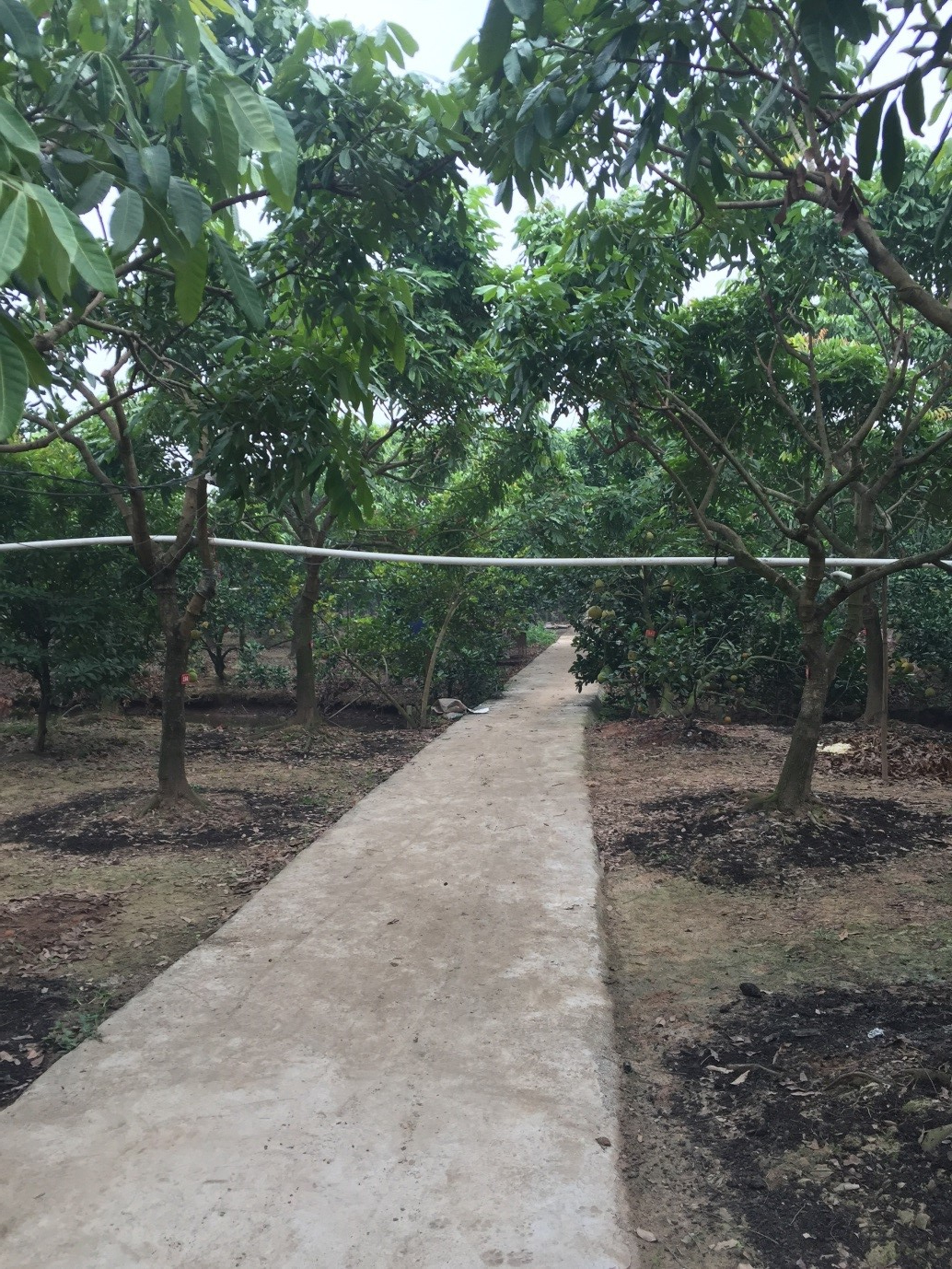 Figure 2: The Mien Thiet Cooperative is a well-designed series of longan trees surrounded by waterways which feed irrigation systems such as this one.
One of the keys to the successful transition of cooperative styles has been institutions such as the VNUA who are now taking an even greater role in the community by educating and helping support the current and future generations of agriculturalists. During my time in this admirable establishment it was magnificent to see the enthusiasm of their students who showed fascinating entrepreneurial skills as well as a deep interest in being able to enact change in domestic food production. It was also great to see their curiosity regarding Australian farming systems and a real thrill to feel that they too were both committed and passionate about agriculture.
The scenery of Vietnam is simply breathtaking and the culture of this country is truly spectacular however, I have to admit that just like in agriculture itself I found the people I was able to enjoy this experience with were really what made it so special, enjoyable and frankly enlightening. On this trip we were lucky to have a mix of many different fields of specialisation including biology, environmental management, zoology, accounting, economics, agriculture and business law and this led to numerous fascinating conversations about the future of the agriculture industry globally. It made me realise that agriculture in the contemporary is not just the farmer, but all the supporting industries around growers and gave me a greater appreciation for all those who play their role and contribute to agriculture in their own way.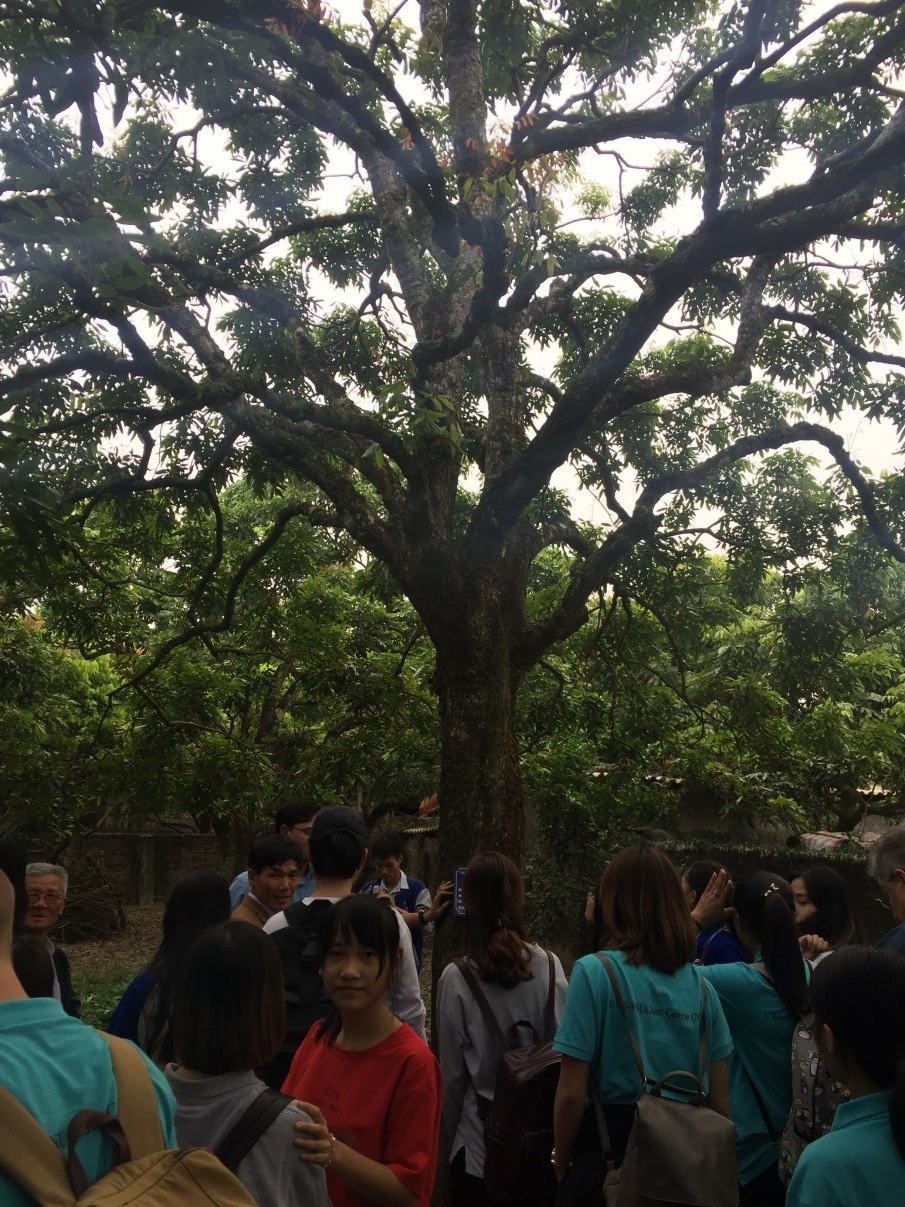 Figure 3: The original Longan tree imported into the Hung Yen province from which all trees in the district have been sourced from descendants of this single specimen
On this journey I found myself many thousands of kilometres from home in a completely different environment, and yet there was truly something familiar about the warm hospitality, passion for agriculture and sheer love of producing quality food and fibre that agriculture shares globally. Visiting Vietnam gave me the chance to experience a completely new way of agriculture, commerce and customs and I am very thankful for the opportunities that agriculture has offered me. I also strongly feel that this has helped me gain a much greater idea of the influence the agricultural industry has on a world stage and that it must be promoted in a way that society understands that it is an industry of paramount importance. Several decades ago my personal hero Norman Borlaug proclaimed that 'food is the moral right of all people', and today in a globalised world where students of different countries can study and contribute to agriculture together I feel proud to know that we are working towards making this a reality for the population of the world.
---
Jimmy Bidstrup is an UWA agricultural science graduate, passionate agricultural advocate and agronomist for Elders in Esperance. He aims to provide his clients with a quality service to ensure their enterprises are productive and sustainable whilst also promoting the global agriculture industry.