Chance meetings
My study and career path, such that it is having only been working for three years, has followed a series of chance meetings with people and the opportunities they have provided. This suits me as I am not one for planning, mostly because I am never too sure what I want to do until I'm doing it.
As an undergraduate student in agricultural science I had not considered international opportunities; I imagined a future in South Australia, where I had grown up on a farm. It was a chance selection of a subject with a great professor in my last semester that introduced me to the world of international agriculture, trade and global perspectives. My interest piqued; I decided to stay and completed a Masters of agricultural business, with particular focus on international trade and economics. I had found something new I was passionate about and wanted to pursue.
The next chance meeting was at the AARES conference in Adelaide, half way through my Masters degree. I was introduced to a researcher that was looking for a young agribusiness graduate to live in Hanoi working on a development project. Though I had never thought about living overseas, I applied and later that year I was moving to Vietnam as an Australian Youth Ambassador for Development. I was working on a project researching the production and marketing of vegetables by women from ethnic minorities. This year full of tropical weather, different cultures and new experiences directed me down a new path of research for development.
While in Vietnam I met a program manager from ACIAR who told me about opportunities for graduate positions in Canberra. Later that year I was applying for the one year program with ACIAR and moving to the frosty national capital. This has turned out to be a great opportunity to get a sneak peek at Australian led research for development, the type of work being done and all the extremely interesting people involved.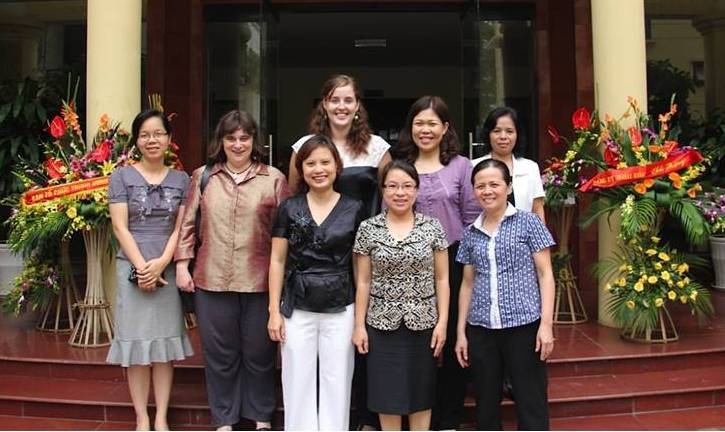 Even though I attribute this journey to chance, it has more to do with putting yourself out there and being open to new and maybe unexpected opportunities. I have been in Canberra for two years and now it's time for the next adventure…I wonder who I will meet next, maybe through the RAID network.