2018: RAID's year-in-review
Where has the year gone! Last week it felt like February. But here we are with Christmas just days away and everyone is getting ready to enjoy a bit of time off before tackling whatever 2019 has to offer. #NewYearNewMe, right? But, before we get too far ahead of ourselves the RAID team thought it would be good to look back on the year that was 2018, recap some of our big-ticket items and look at a few exciting things that are coming the way of RAIDers.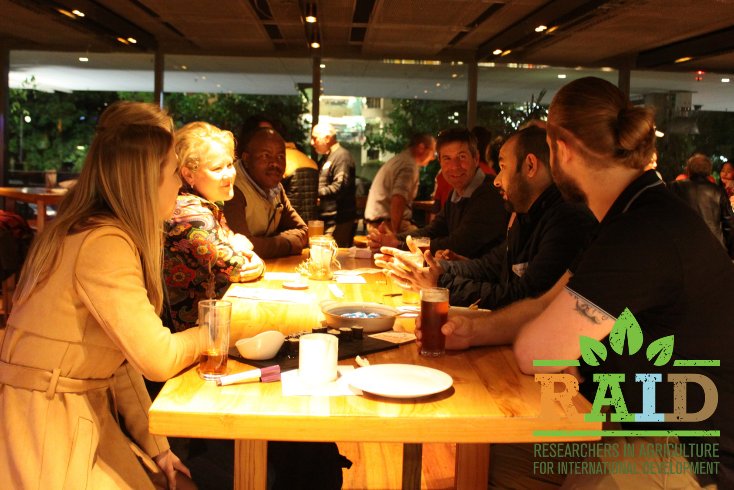 Networking event, RAID Leadership and Management Workshops, Brisbane, June 2018.
So, what happened in 2018?
We published over 28 blogs including two excellent vlogs from Pakistan and PNG (keep em' comin everyone!). We ran two Ag Research Leadership and Management workshops: one in Brissy, one in Adelaide. These workshops are tackling a broad range of issues any researcher who wants to develop a career in Ag research will eventually deal with.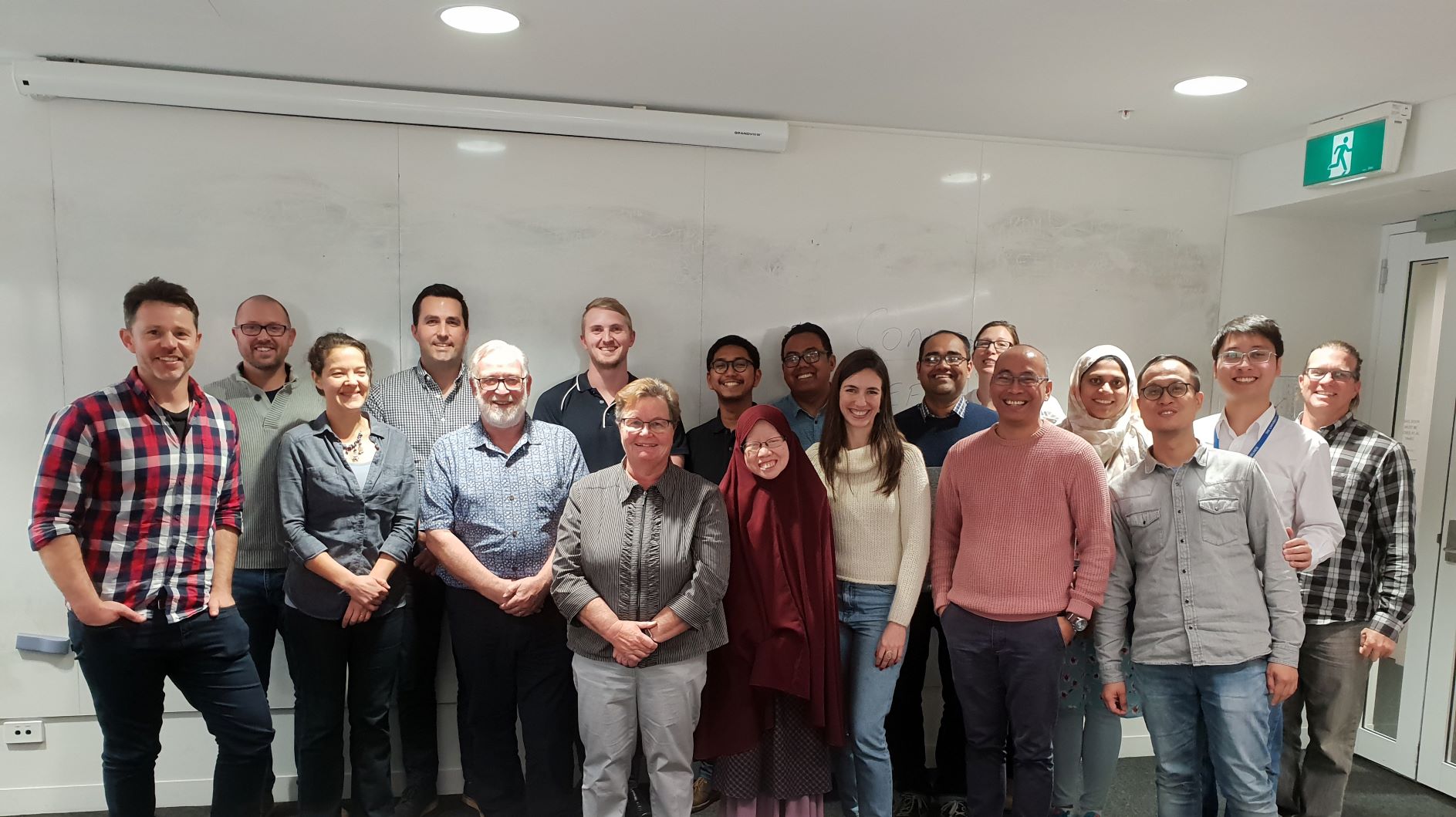 Participants of the RAID/Crawford Fund Ag Research Leadership and Management workshop, The University of Adelaide, October 2018.
With our network of RAID reps – a team of over 25 people across Australia – we hosted over a dozen networking events, ranging from seminars, to trivia teams, to larger soirees at conferences. We even had our inaugural RAID event in Darwin – thanks Maddison J
The flagship conference for RAID is always the Crawford Fund Conference and this year we worked very closely to support the Crawford Fund Young Scholar's program which helps mentor budding researchers to break into the R4D space.
RAID continued to enjoy a close partnership with the Crawford Fund, including the state and territory committees who we have been working with to appoint a RAID representative on each committee.
We also welcomed a new member to the RAID team, Sue Faulkner. With the growing number of members and events, RAID saw a growth in the workload. With support from the Crawford Fund we were able to appoint Sue, part-time, to help with some of the workload, including web site management and graphic design – welcome Sue!
In big news, RAID turned 5 years old! This a big milestone for us. Starting off in 2013 as a relatively informal network with a sprightly founding committee and support from the Australian Centre for International Agricultural Research (ACIAR), RAID soon gained more and more traction. Fast forward to today, RAID has become a program of the Crawford Fund and we have reached well over 800 registered members on our website and cracked the 1000-follower mark on twitter… woohoo!
RAID's inaugural networking event in Darwin.
What can RAIDers look forward to in 2019?
2019 will be another big year for the RAID community with lots of exciting events to get amongst. Here are just a few things to watch out for:
Winner of our blog competition – Numbers are being crunched and detailed analyses conducted over the coming weeks, with the winner to be announced in January 2019.
Our next workshop – Continuing the theme of Ag research leadership and management, RAID and the Crawford Fund will be hosting the next workshop in Tasmania during the first part of 2019. Further details will be announced in the new year so stay tuned by signing up to RAID's website or following us on twitter, facebook, etc.
Sprucing up our online presence – RAID has been working with the Crawford Fund to redesign our website; giving it a facelift, making it more functional and overall BETTER for RAIDers. So, watch this space and bear with us during the transition.
More events, blogs and exciting opportunities – as always, RAID will continue to publish more stories, host events and promote opportunities.
If you want to find out about what events are happening near you, would like to see a RAID event in your area or have any other suggestions for RAID feel free to touch base with the RAID crew. The Contact page is the best way to get in touch (yes, we get these messages and yes, we reply J).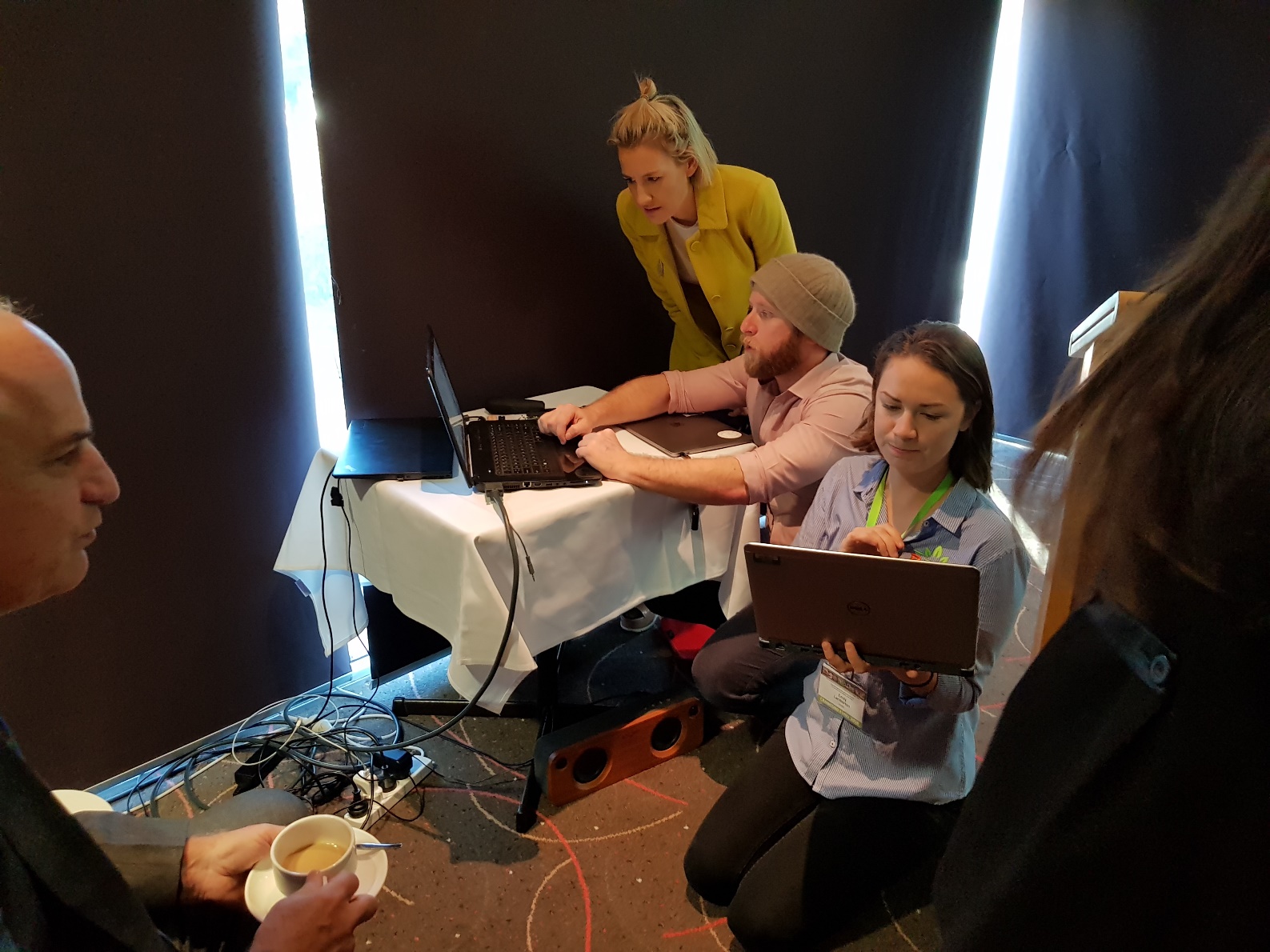 Madaline, Dave and Emily from the RAID crew working hard in preparation for 2019. Jks – working hard prepping for the Crawford Young Scholars Day, but you get the idea.
A big thanks to everyone who has contributed to RAID this year,  with a big shout out to the Crawford Fund and ACIAR for their continued support.
We wish everyone a very festive holiday season. For anyone travelling over the next couple of weeks, safe travels, and we will catch you in 2019.
Cheers,
The RAID Committee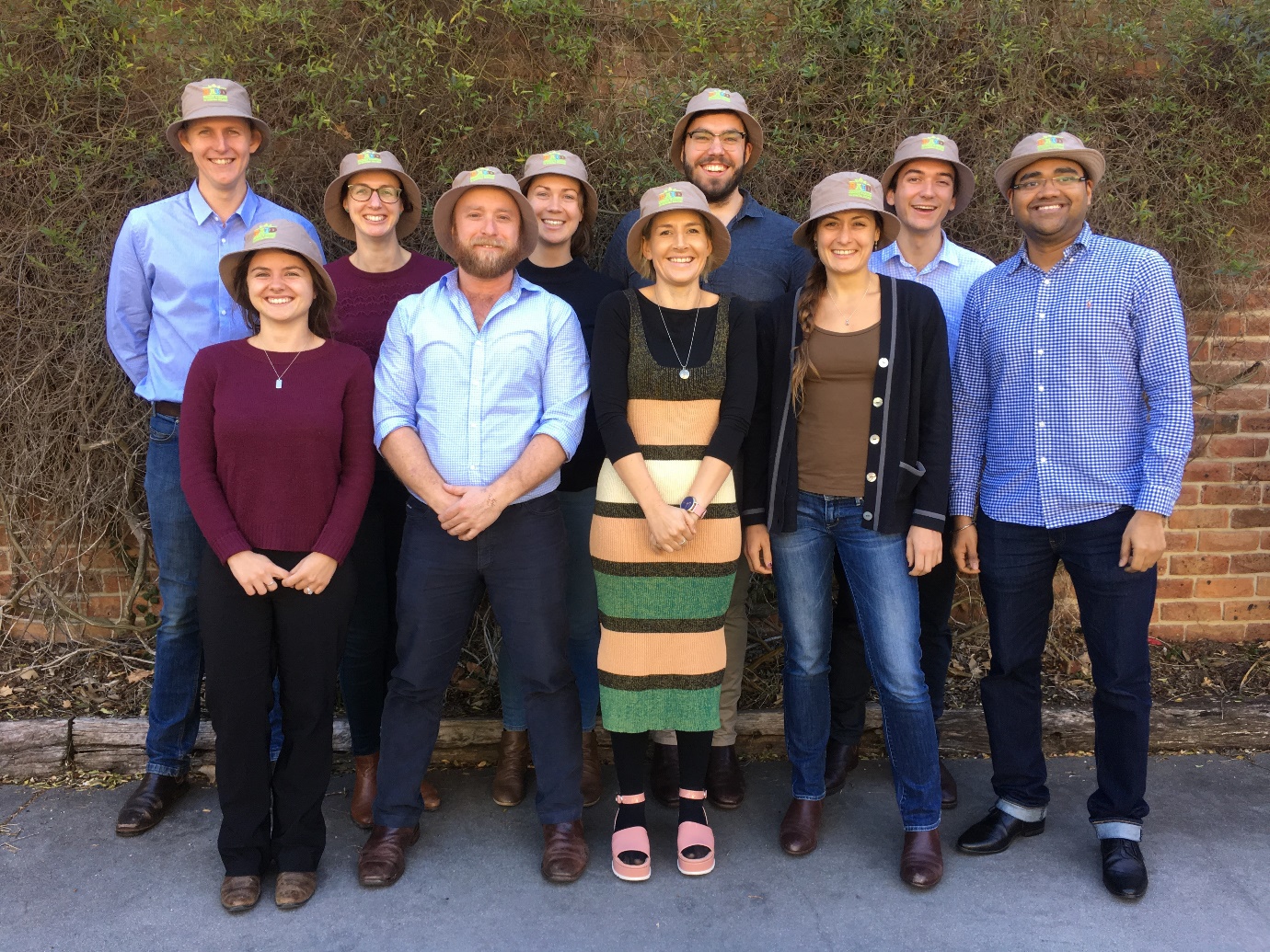 The RAID central committee repping the trendy new RAID bucket hats. Left to right: Thomas Williams, Candice Skelton, Jenny Hanks, Dave McGill, Emily Lamberton, Madaline Healey, Jack Hetherington, Bec Cotton, Sam Coggins and Rohan Yargop.