RAID @ USC Networking Event
On the 8th August, 35 University of the Sunshine Coast (USC) students and staff gathered by lakes at USC to enjoy a BBQ and talk all things agriculture and international development. USC has a strong contingent of researchers involved research for development, spanning the disciplines of forestry, aquaculture, agricultural ecology, natural resource management and community development to name a few.
Cathy Reade, Director of Communications and Public Affairs at the Crawford Fund, was on hand to announce the award of two USC students with Young Crawford Scholarships. We also heard from Jack Koci, PhD student at USC, and President of RAID, who gave a brief intro to the RAID network, Madaline Healey, a Research Fellow and lecturer at the uni, who talked about her pathway into international ag research for development, and John Herbohn, Director, Tropical Forests and People Research Centre, who shared some insights from his career working in this space.
This was RAID's first networking event at USC, and given the interest (and appetite), we're sure there will be plenty more to come.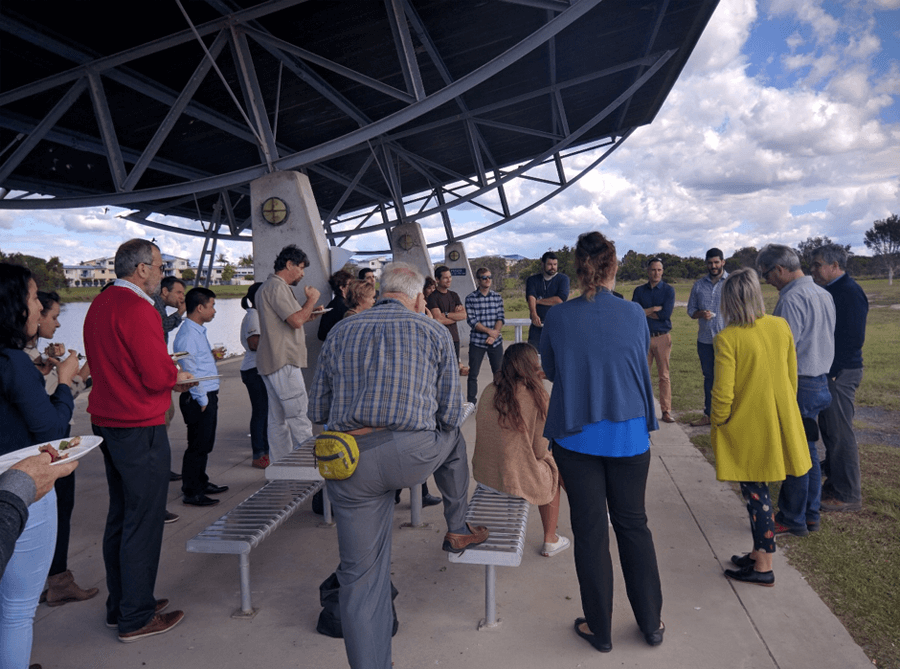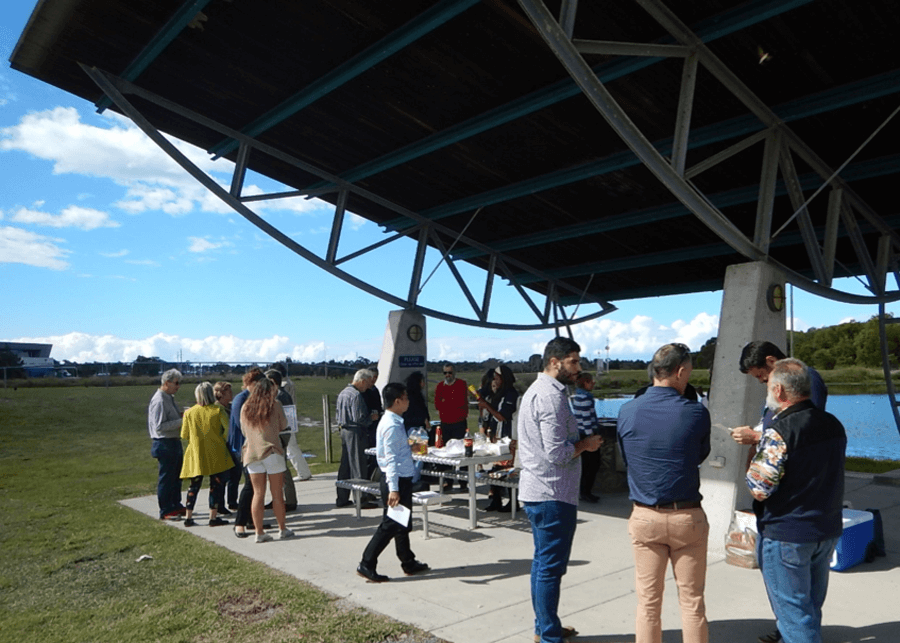 USC staff and students get networking by the lakes