Travel plans gone sideways…
As my first year as a grad at ACIAR comes to a close I looked back at some of the work I have been involved in and thought what a remarkable year I have had. Stand outs were definitely the trips overseas.
As I sat down to write this blog I thought about what were some common themes with each of the trips I had gone on, and as I did I realized that on every trip I went on there was always some kind of hiccup on the way home. So this blog is a highlights some of my experiences overseas and the barriers I faced coming home. But to keep it to an enjoyable size I decided to break this into two parts: Part 1 – Malaysia and Indonesia, and Part 2 – Fiji and Vanuatu (still to come).
Trip 1 – Malaysia
"Things don't always go to plan"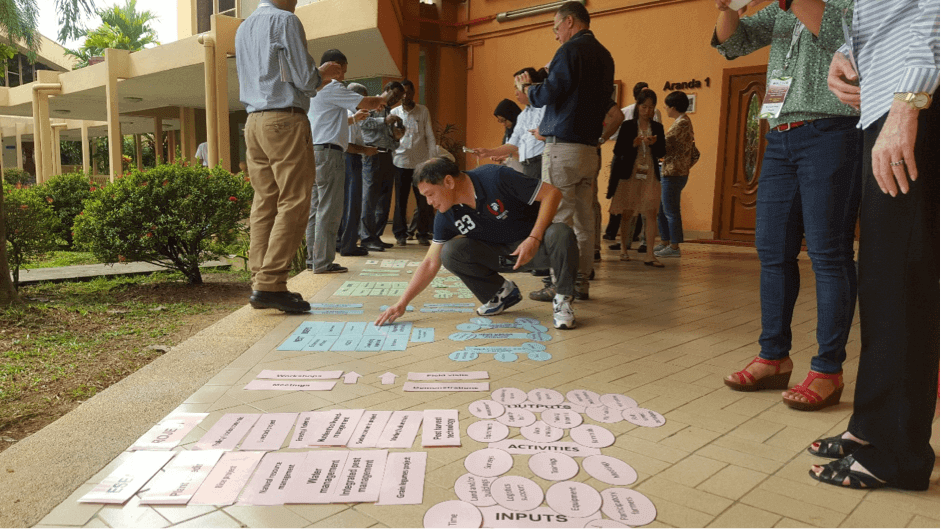 Figure 1 – Working the impact pathway with agricultural researchers from across Asia-Pacific in KL
For my first trip as a Grad for ACIAR I set sail for Kuala Lumpar, Malaysia to help out with a Monitoring and Evaluation workshop with the Asia Pacific Association of Agricultural Research Institutes (APAARI). Guided by M&E veteran, Debbie Templeton, we all walked the impact pathway, learning about the principles of planning a project to lead from activities, to outputs, outcomes and impacts. This involved some long days in the class room, some site-seeing of KL, and meeting a diverse group of researchers including a DG from the Pakistan Agricultural Research Council, to a plant geneticist in the highlands of PNG and a planning officer in Samoa. Needless to say this was a great group with many and mixed war stories of their time in agricultural research and development.
On this trip I had enjoyed the hospitality of Malaysian airways. My plane out of KL was supposed to take me to Indonesia to visit a project site but due to Volcanic Ash spewing from Mt Raung I was to stay an extra night in KL. Leaving the airport with no information about my changed flight plan I was assured by the airline they would contact the hotel to let me know what the deal was. So I waited. Next morning (around 9am) I called up to see what the deal was… Still nothing. So I continued to wait.
Starting to get a little bit nervous I call again, this time around midday, to find out that my plane to Denpassar was to leave in 30mins and they had already started boarding. Quickly packed my things, got a ride to the terminal, skipped the check in queue, hurried through security and immigration and got the other side to find the flight had once again been cancelled. Now given all my meetings were to happen in one day I had at this point given up on getting to Indonesia in time and decided it was time to head home. So started the joyful experience of lining up with hundreds of other travelers who had had their trip to Bali cancelled for the second day in a row. Obviously, everyone was really thrilled to deal with the robotic manner and scripted responses of the airline staff, for whom I actually do empathise with – it's not their fault a volcano chucked a dummy spit.
So instead of boarding a plane that was supposed to leave straight away, I was put on a plane that was to leave in 13 hours back to Aus. So began a joy-filled wait for which I got very familiar with KL airport. But I was on my way home at last.
Trip 2 – Indonesia
"Hope for the best"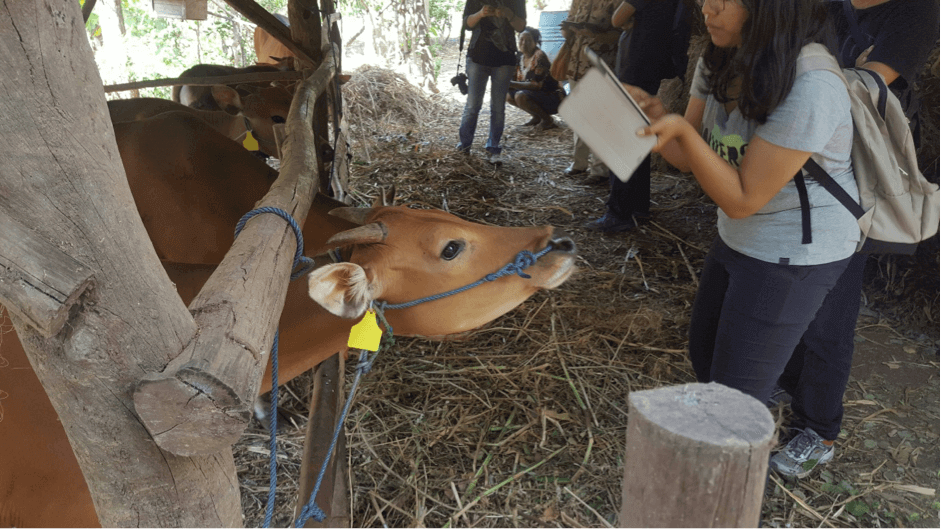 Figure 2 – Interviewing Bessy the Balinese cow with digital apps in Indonesia
My second trip with ACIAR was to visit the project site of a small research activity evaluating digital data collection apps in the remote areas of Bali. After spending a full-on week of meetings and field visits I left my colleague, Peter Horne, to get in a couple of hours of site seeing and relaxing before my midnight flight back to Australia on a Friday. Peter, who had some more work to deal with, insisted he could take care of my luggage to allow me greater freedom to check out the tourist spots. Agreeing to meet at the airport terminal at 8:30 we departed each other's company and I set out. I should mention at this point that I have 5% battery on a phone that doesn't have any connectivity – meaning I can't actually call the person who has all my belongings, including my passport. I decide to not let this minor detail to get in the way and got on with enjoying my few hours in Kuta.
I knew roughly how long it was going to take to get from where I was to the airport and that I needed to meet Peter at 8:30. So I got in a blue-bird to whom I stressed the need to be there by 8:30 and off we went. Encountering some terrible traffic my driver felt it would be a great idea to head the opposite way in a one way alley to bypass the busy intersection. Upon encountering cars heading in the correct direction, my driver began the tedious process of getting them to reverse all the way back about 100m.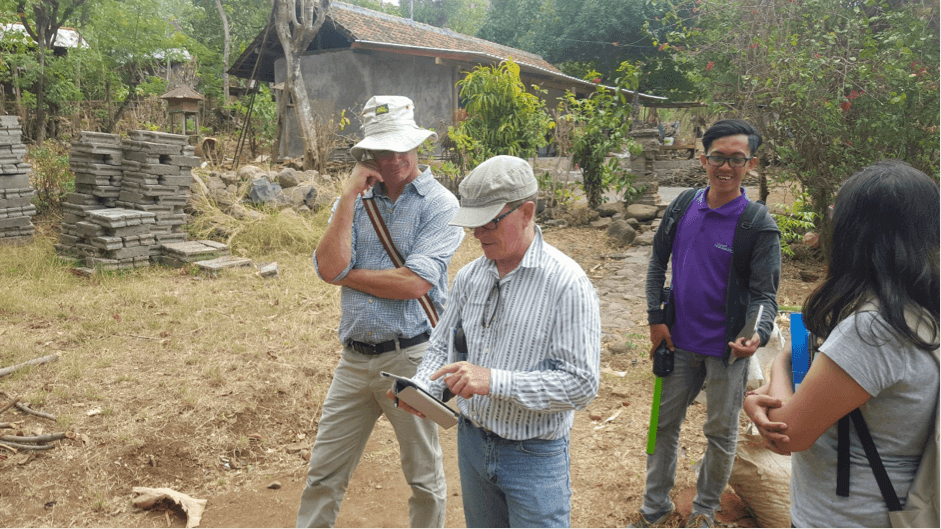 Figure 3 – figuring out the apps in Musi, a village in northern Bali
After getting caught in more traffic and finally arriving at Denpasar Airport at about 8:45 I set upon finding the man with my ticket home – literally! Hoping he hadn't walked through the first set of gates, which required a check of your passport, I paced up and down the door line. Remember I still don't have any way of contacting him and after 20mins of looking for him I'm starting to get a little nervous. After 30 min I find him with all of his and my luggage. Pheww! And once again I was on my way back home. Needless to say I was much more vigilant about the whereabouts of my important documents on subsequent trips.
What about you?
I am sure many of you reading this have experienced far worse than this. Tell us about some of your experiences of travelling overseas for work or research. And stay tuned for Part 2 of the tales of "travel plans going sideways".