Three Hot Tips For Working Pakistan
Lahore. A city where vast expressions of wealth dissect derelict buildings and poverty with no true line of division. Traffic, goats, and people co-exist in chaos, causing the clocks to run a little slower here. Pakistan is an entity that cannot be described in a handful of sentences. Just when you think you are on top it, something new will crop up and send you into a tail spin. That being said, the hospitality here is unbelievable. One is never too far away from the solution to any problem.
Pakistan has deep ties with agriculture. It provides occupations to 50% of Pakistan'sworkingpopulation, many of whom are subsistence farmers. 35 million rural Pakistanis engage in the production and maintenance of 160 million animals.
Milk is a highly valued commodity here. Representative of this, Pakistan weighs in as the 4th largest producer of milk in the world. Here the buffalo reigns supreme. 64% of the nations milk is produced by riverine buffalo. These resilient animals produce milk with a fat content of up to 8%. The Pakistani people have grown accustom to this quality making buffalo milk highly demanded across the country. The wonderful buff has been neglected in recent times by the scientific community. Reasons for this could be attributed to the majority of buffalo residing in developing countries. Publications on buffalo endo-parasites are few and far between.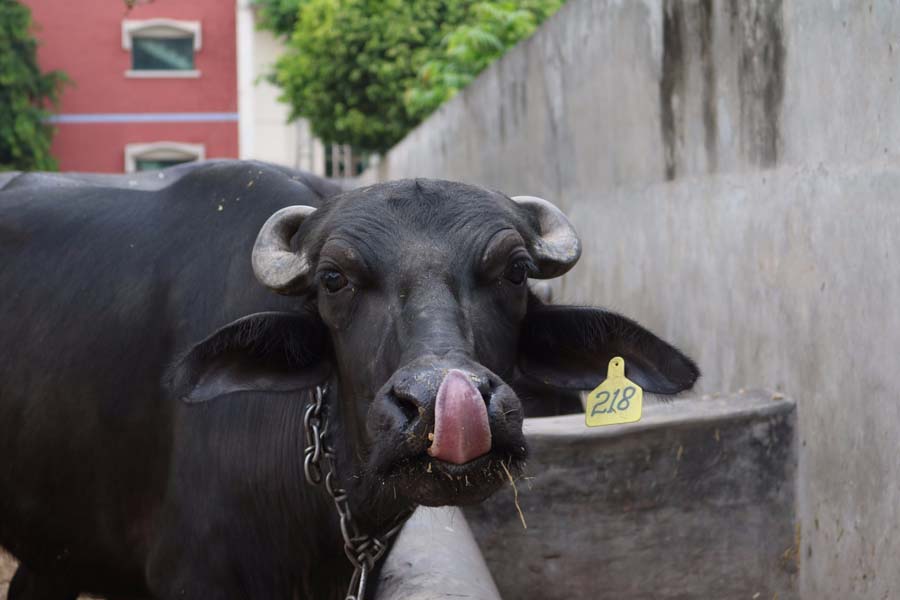 The purpose of my trip; to complete a large endo-parasite survey (to species) in Pakistan's buffalo heard. From this base we intend to investigate impacts and develop an integrated parasite control strategy. With the support from the Australian Sector Linkages Program – Dairy Project we will distribute our outcomes back to the farmers.
At the current count we have met with over 100 farmers and taken samples from 1000 animals across the Punjab district. The farmers have been inviting, offering tea at every stop (an unavoidable event). Collection and processing of these samples has not come easily. All the speed bumps have been successfully navigated thus far. There are however a number of proverbial spanners that could get thrown into the works at anytime. I would like to take this opportunity to extend some "hot tips" to any intrepid researcher who finds themselves in Pakistan. Western colloquialisms do not carry their meaning to Pakistani ears so I am taking this opportunity to get some out of my system.
1. Don't hold your breath: You will most certainly die. Nothing is going to happen on time. Get used to this and move on. Yes, some days are worse then others. All you can do is schedule as best as possible. I have been using my 'twilight zone time' as an opportunity to complete emails and write my journal.
Taking tea is a favourite past-time in Pakistan. When meeting with new people expect to lose a minimum 20 minutes to tea. If you drink black, bitter tea; get used to drinking it white and sweet.
"Insha'Allah" is a phrase you will quickly become familiar with. It loosely translates to "if god is willing". It certainly fits into many scenarios here. On the other side I have found insha'Allah can also translate to "give or take an hour". This is particularly true of 9am starts. You can certainly identify how each person uses the phrase and schedule accordingly.
2. When it rains it pours: This one can be taken quite literally. If you intend to do any outdoor activities June – August expect it to be hot, humid, and probably raining. On my trip I have experienced two seriously impressive rain events in September where the city stops for the day. In rural areas the rain can also cause havoc. Dirt roads are un-drivable, shelter to carry out work while staying dry is unlikely. Assume you are going to lose days, even weeks to rain if you come during said time frame.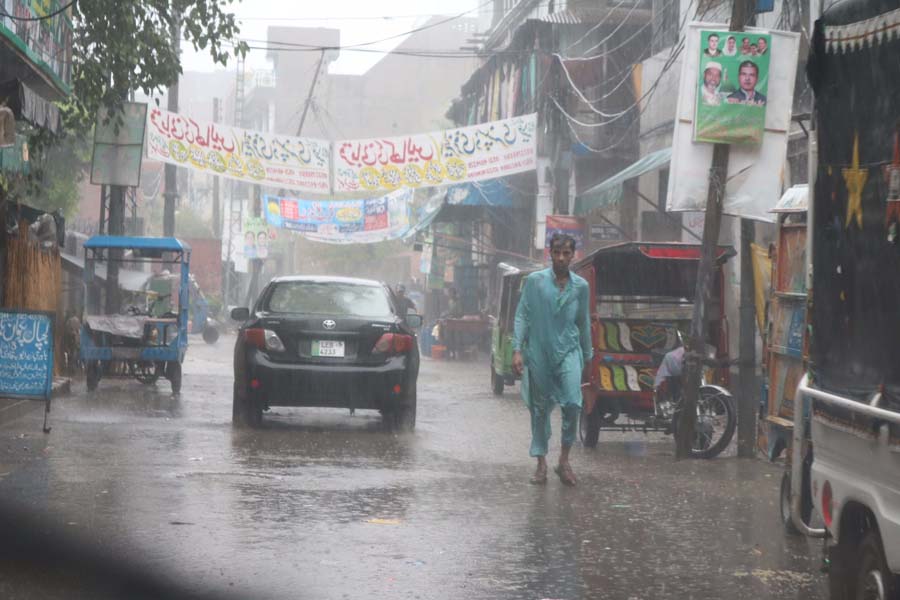 3. Pack everything everything but the kitchen sink: Bring anything you require with your work with you. If you have room put the sink in as well. My biggest road blocks have been solely my fault. If you intend to do any lab-work here, make sure the equipment has been sourced before your arrival. If it is remotely unusual it could be extremely difficult to source. If you do have this problem fear not. The Pakistani people are problem solvers. After time, numerous phone calls and "insha'Allahs" you will find a suitable alternative nestled somewhere in the city.
One of my favourite quotes relates to the regular power outages that have become synonymous with country. As we plunge into darkness for the third time that morning, the whir of diesel generators begins:
"You see, this is why it is great to conduct research in Pakistan, the electricity never far away"
This perfectly captures the positivity exuded by Pakistanis. No dismay is bought on by apparent lack of continuous power. Never is there a problem that cannot be solved with a little Pakistani ingenuity. The country is amazing, the people are warm and inviting. I would not hesitate to come here again.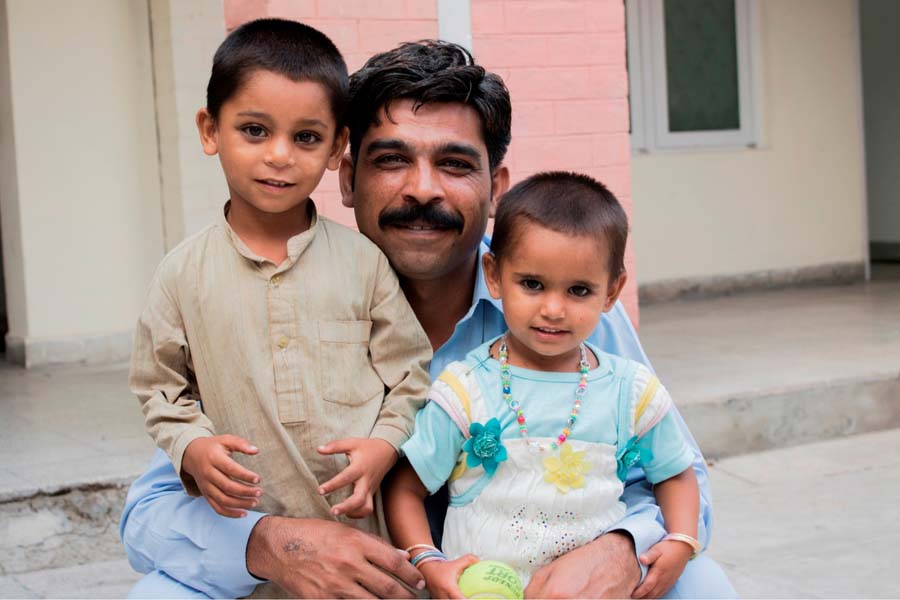 This last picture is of Tanveer (and his kids), one of the attendants at the University guesthouse where I stayed. Always a friendly face with a huge smile who makes a smashing karahi