Opportunities to dabble in agriculture for international development
Are you an agriculture enthusiast from Australia keen to work with farmers in developing countries? Here is a list of funded opportunities for you to have a go at it.
This list is NOT comprehensive and will inevitably become outdated. Please reach out to Sam Coggins (sam.coggins@aciar.gov.au) if we've missed a golden opportunity OR if any links lose relevance.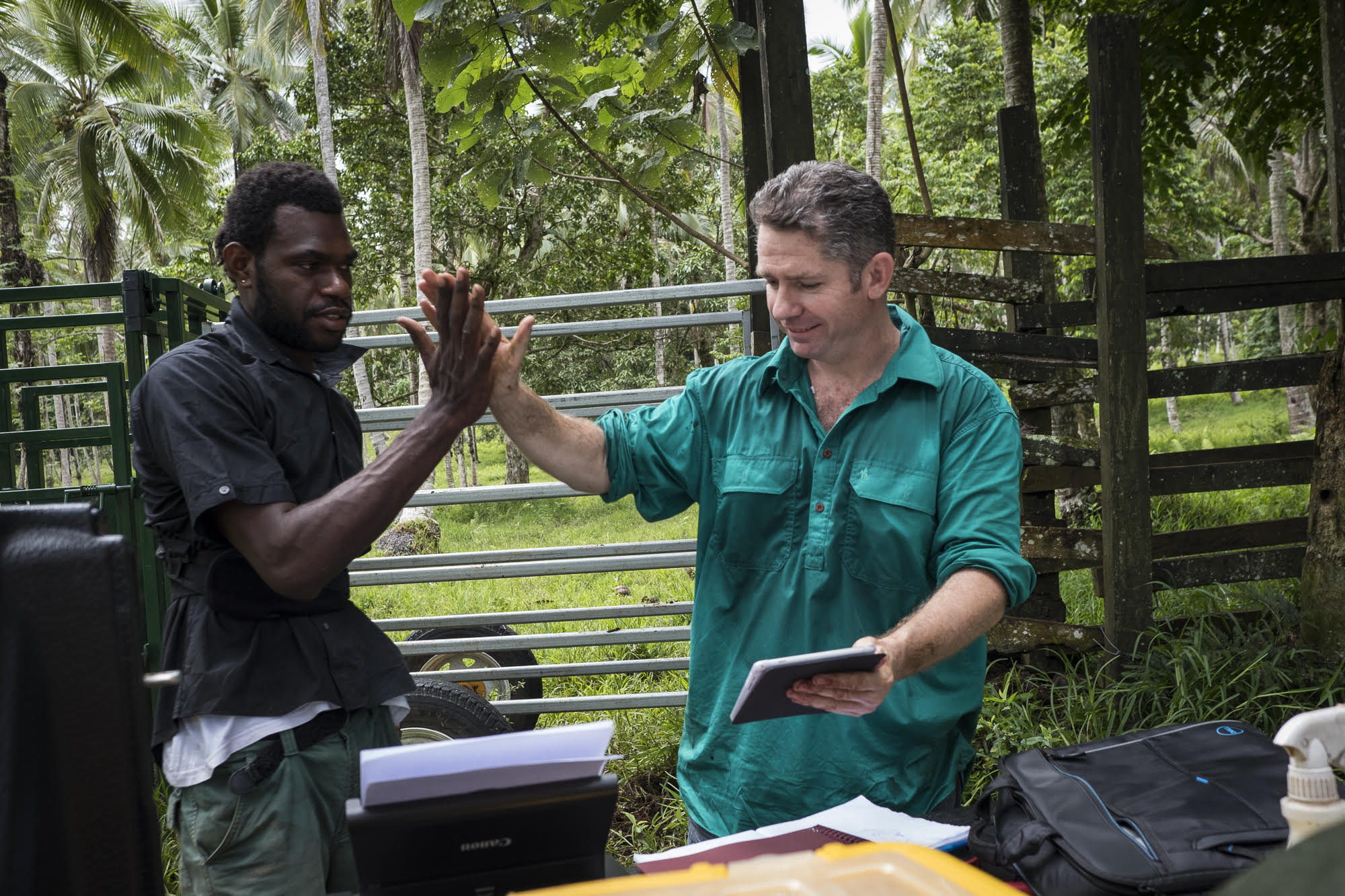 Joseph Sul and Simon Quigley working together for the benefit of beef producers in Vanuatu.
Short overseas experiences (~3-6 weeks)
ACIAR Farmers Without Borders (anybody). Australian farmers working in overseas research projects with farmers, producer groups, rural businesses and ACIAR partner organisations.
Crawford Fund International Agricultural Student Awards (undergrad, Master's and PhD students). Bursaries for Australian students to gain experience and expertise overseas 'in the field'.
New Colombo Plan Mobility Program (undergrad students). Funding to Australian universities and consortia to support undergraduate students in semester-based or short-term study, internships, mentorships, practicums and research in the Indo-Pacific.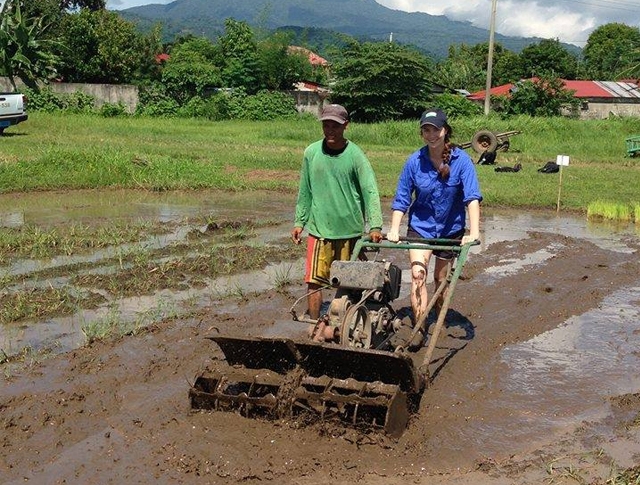 Emily Lamberton working a rice field at the International Rice Research Institute in the Philippines with the support of a Crawford Fund International Agricultural Student Award.
Longer overseas experiences (~3-24 months)
Australia-based experiences (12-24 months)
ACIAR Graduate program (Bachelor's graduates). Non-ongoing work experience opportunity for recent Bachelor's graduates to taste and contribute to research that benefits farmers in Australia and developing countries.
Conference scholarships
Last updated: 12 December 2018