Many moments in Myanmar… Part 4
My many moments in Myanmar continue this year. Although now they are a little less frequent, as at the end of last year I moved back to Australia after two years living and working in Myanmar. I'm now looking out to what is a rather wet and cold Melbourne day, where a month ago I was in a goat pen in the middle of Myanmar weighing goats and feeling a little hot… it was 46 degrees.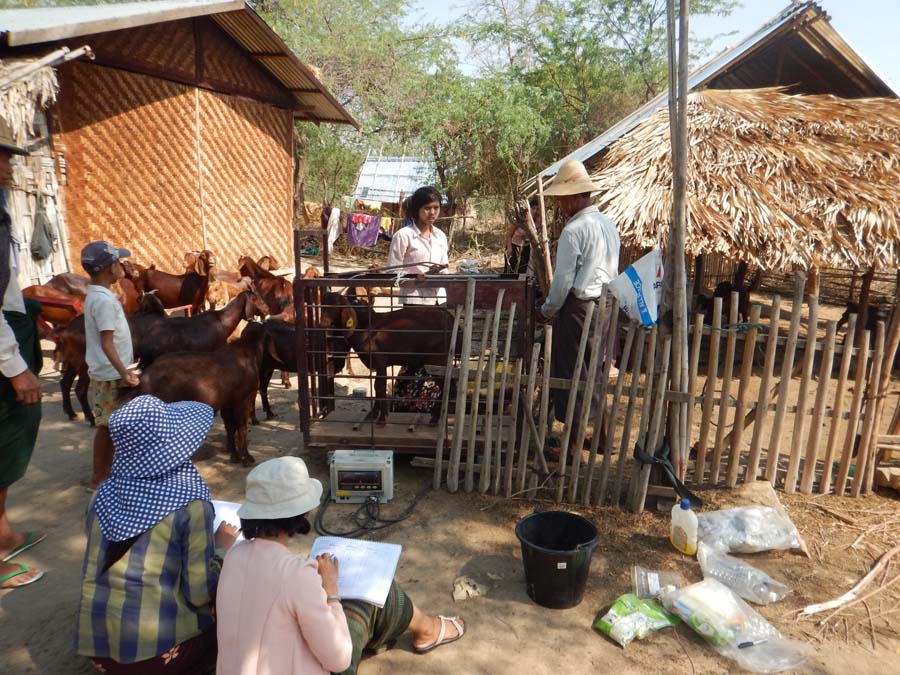 Figure 1. Goats are weighed on a monthly basis to better understand current production and assess whether new aspects of husbandry management trialled by farmers are helpful.
To say living in Myanmar in 2014 and 2015 was a remarkable experience remains to feel like an understatement. It was a historic time, at the end of last year the National League for Democracy, led by Daw Aung Sun Suu Kyi, won the national election and after a transition period started governing in April this year. Many NGOs and projects have been busy trying to contribute to various sectors in Myanmar. This includes the ACIAR project I work on, which has been able to provide training for many postgraduate students in field research skills and provide some ways for farmers to adapt their current livestock management to improve their livelihoods.
Some of the changes working with the farmers have been expected and some less so. After introducing Sesbania, a fodder tree that is a good energy and protein source for cattle, sheep and goats, there were numerous requests from farmers who wanted to grow the trees. Normally they often only request to grow a few trees. This may be because Sesbania is also very popular for adding to soups for people to eat. Hopefully there will be enough left over after preparing the soups to share with the cattle, sheep and goats too!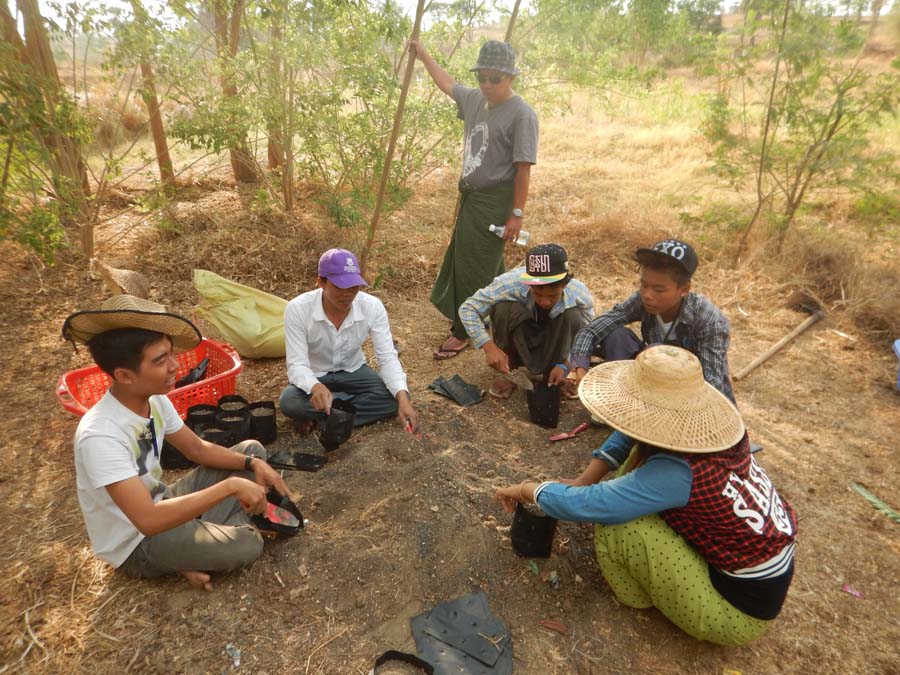 Figure 2. Making preparations for a nursery of trees that can be distributed to farmers as seedlings. They are nutritious for more than one species of livestock.
Now I'm in the very fortunate position to continue in my role managing a livestock research project based in the Central Dry Zone of Myanmar, while living in Melbourne and regularly visiting back to Myanmar.  People talk about experiencing reverse culture shock after returning and to be honest I'm not completely sure if this is something that I have experienced or not. I certainly miss my friends and what now feels like family from Myanmar. Luckily I still get to see them pretty frequently.
The things I compare with friends now living in Melbourne do vary quite a bit compared to what I would compare with friends when I was living in Yangon. In Melbourne we might talk about favourite cafes and health insurance. In Yangon we also talk about favourite places to eat but also the number food poisonings and electric shocks experienced!
I was given two pieces of advice for avoiding food poisoning while living in Yangon: (1) disinfect your stomach with a shot of rum before you eat food that you think may cause an upset stomach and (2) wash your salad in whisky. These gems of wisdom were given with a straight face. I don't necessarily recommend them!
Getting back to the project it has also all been about the people… my colleagues in Myanmar, in Australia, the students and the farmers I get to work with. In the same way that my experience living in Yangon was shaped by the great people I met, so too has the project been shaped by the dedicated and hardworking people I work with.