Getting a different perspective
There is so much to learn as an early career researcher, the phrase 'the more I learn the more I realise I don't know' comes to mind. I recently attended a farmer workshop on soil fertility and grazing management of pastures. While I am by no means an expert on soil fertility I do know a little bit about grazing management, as a researcher. One of the presenters said to me before the workshop that I would already know all the information being presented. This got me thinking…. if only 5% of the information was new to me and perhaps 10% of the information reminded me of something I had forgotten then would attending be worthwhile? I believe so.
As coordinator of an ACIAR funded project 'Developing productive and profitable smallholder beef enterprises in Central Vietnam' I recently organised a study tour to Tasmania for some of our Vietnamese colleagues. While I knew that they would appreciate the countryside and culture in Tasmania, I was unaware of what the professional outcomes might be, although I had a few in mind.
We visited a beef property in the Tamar Valley where an angus stud is run as a commercial herd. While the production system is quite different to the one our colleagues are familiar with in Vietnam, there are some important ingredients to success in both. Of particular interest to the team was the prioritising feed resources and ensuring adequate nutrition for breeding stock. Their enthusiasm for knowledge in animal nutrition was immense, to the point where after 1.5 hours of discussion I had trouble wrapping things up.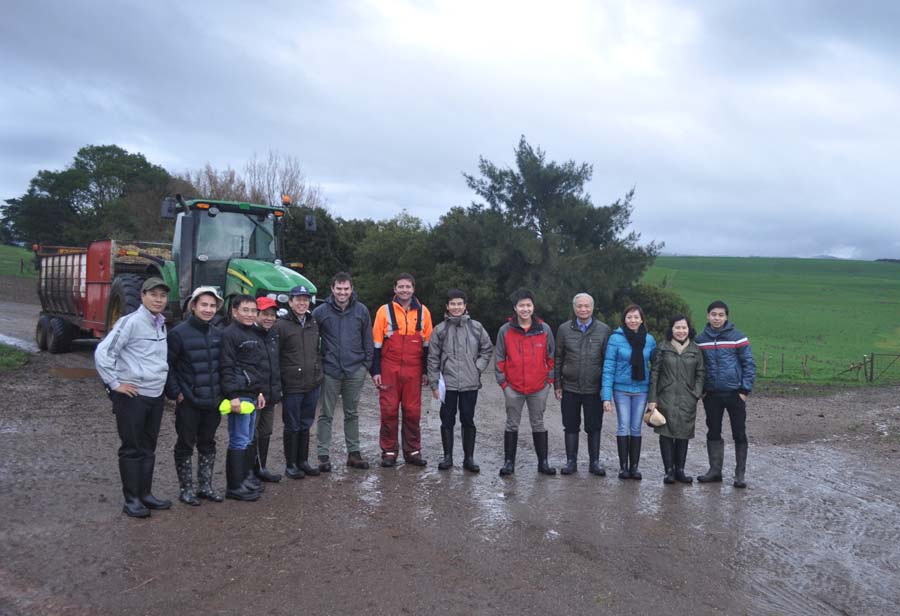 Figure 1. Vietnamese visiting scientists with Landfall Angus owner Frank Archer at his property in the Tamar Valley, Tasmania
A visit to a local lamb abattoir was also a highlight for our colleagues. Not only did it help increase their awareness of animal welfare issues but also the importance of product integrity and adding value in the supply chain. Further, a visit to a wool and oyster operation highlighted the importance of maintaining natural resources and how that can be used to enhance value in a brand.
While as researchers we can provide such information to our colleagues, nothing is comparable to actually seeing such operations for their own eyes. Getting a different perspective and additional knowledge has given them the enthusiasm for their research back home. My point I'm getting to is that although the learning outcomes might be less clear on the surface, sometimes the best outcomes are unplanned. Yes, attending workshops where the information being presented might be largely known, getting a farmers or an agronomists perspective can be highly useful particularly when conducting applied research or indeed research for development.
Some tips for getting a different perspective:
Attend field days and workshops and talk to producers about the application of the knowledge they are getting.
Go outside the industries you are working in, often new technologies can be applied across different enterprises.
Read a wide range of publications – something I need to improve on this.
Listen and be a sponge, you can always dismiss the information later if it doesn't make sense.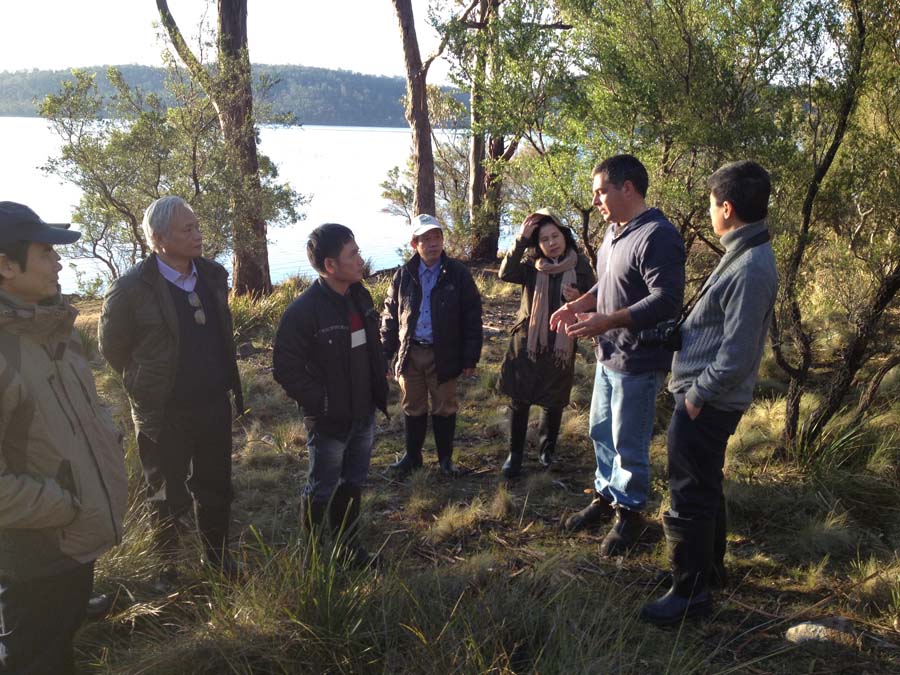 Figure 2. Bangor Farm grazier Matt Dunbabin discussing the importance of native pastures to his wool enterprise on his property at Dunalley in south-eastern Tasmania. 
Enjoy reading RAID blogs? Submit your own blog for a chance to win some great prizes and to share your own experiences in international agricultural research for development (click here for more information)