Extreme highs of Agriculture in Tibet!
One of the highlights of working in international agriculture is seeing the different farming systems in different countries. I am lucky enough to have travelled and worked in many places, and love seeing how farmers produce food in different ways. One of the challenges of agriculture, especially in developing countries, is producing food (for subsistence or sale) with limited resources and under tough conditions. Farmers come up with some pretty amazing ways to do this.
On a recent visit to Tibet, we visited some pastoral areas a few hours out of Lhasa. The pastoral zone covers 60 % of Tibet, with an average elevation of 4600 m above sea level. Harsh natural conditions (lack of oxygen, wind, snow, cold temperatures) make cropping impossible in this area. Agriculture is limited to livestock production, which is dependent on grazing of communal grasslands. Yaks are the predominant species, but we also saw lots of sheep and goats. Human diets are based mainly on livestock products – dried meat, yak butter and yoghurt.
Photo: Yaks grazing communal grasslands in spring at 4700 m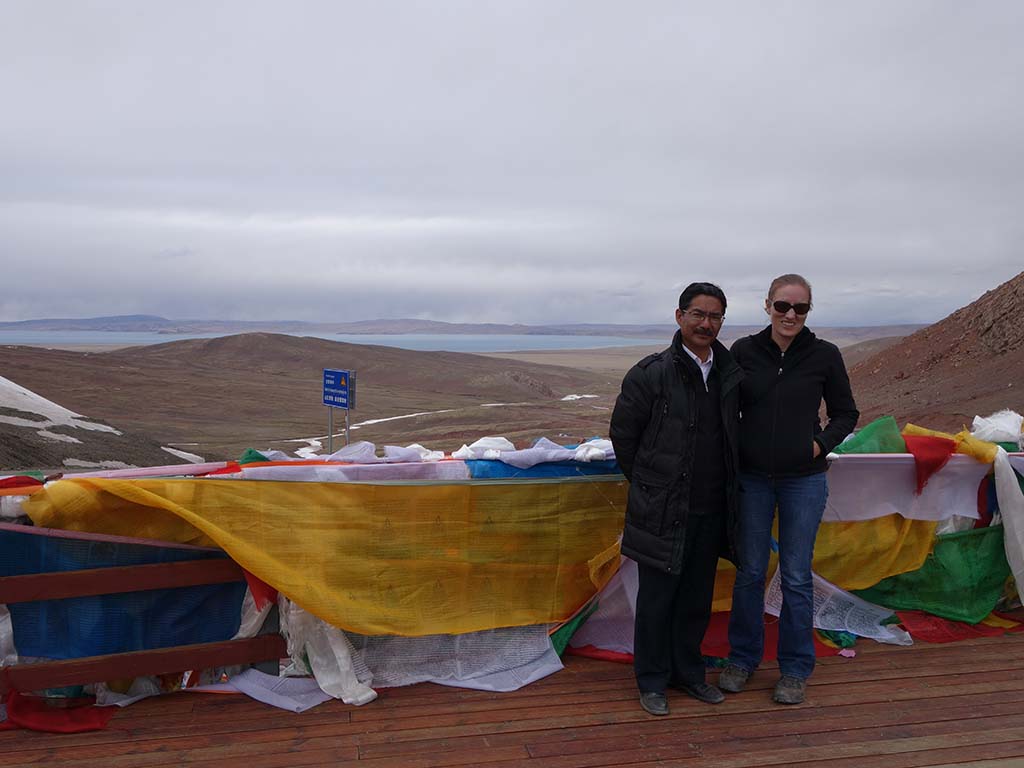 Photo: Di takes in some sights at 5,190 m above sea level!
In winter, livestock graze pastures at 'low' altitudes. During summer, the herders will move them to higher areas. The rangelands we saw were degraded, and feed for grazing livestock was scarce. It is no surprise that there are high mortalities during winter and spring, milk yields are low, and it can take many years before livestock reach slaughter-weight.
After lunch we visited a small village where farmers are using dual-purpose greenhouses to provide shelter for livestock and feed for their families. This innovation was based on a similar concept practised in inner-Mongolia.
During winter, the greenhouses protect sheep and goats from wind, snow and icy conditions. Walls were constructed around the greenhouses, which would provide additional shelter for larger animals.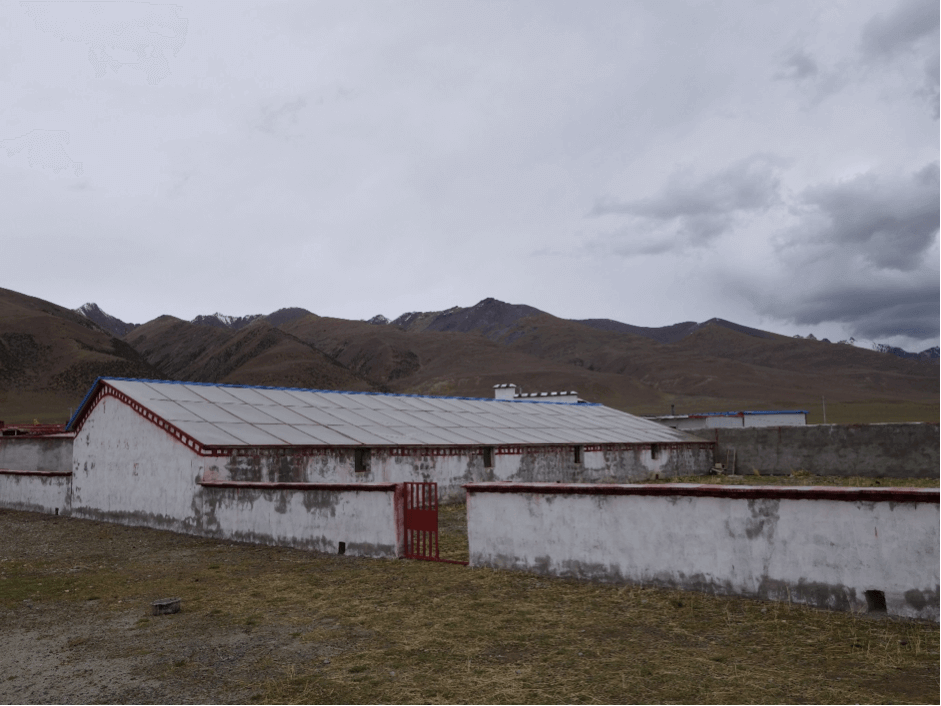 Photo: Dual-purpose greenhouses and enclosed yards.
The original idea was that when the livestock left the greenhouses to graze summer pastures, grain or fodder crops could be grown in the greenhouses to provide a stock of straw for winter feed. The local farmers have adapted this idea, and instead grow vegetables, which thrive in the warm, sheltered conditions on nutrients provided by livestock manure. The vegetables improve the nutrition of herder families, and can be sold at good prices to increase household income.
A simple idea, but one that has made a big difference to these farmers.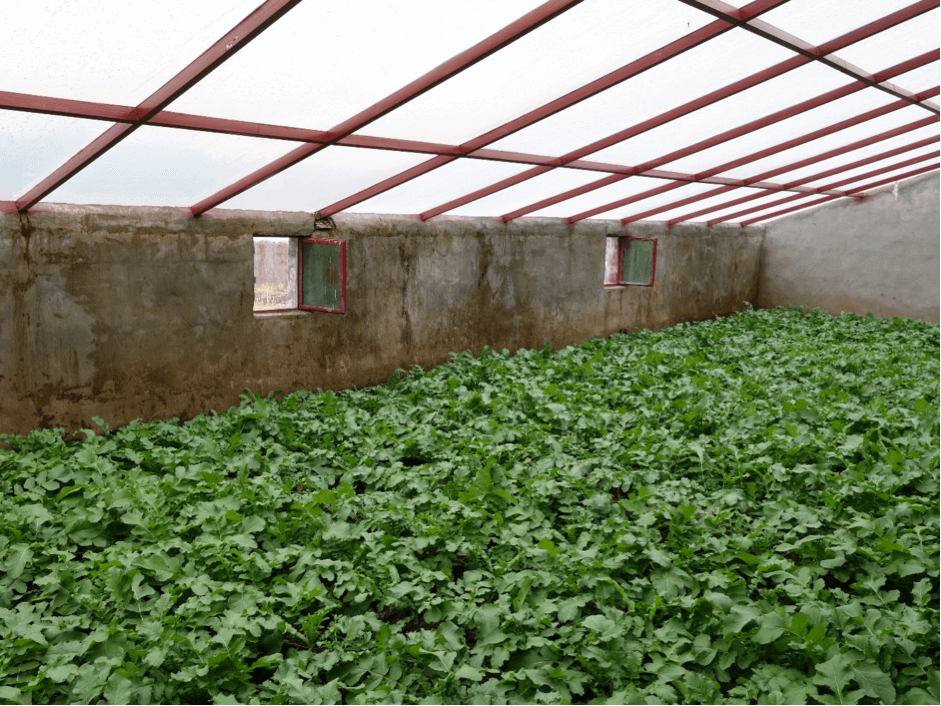 Photo: When sheep and goats return to grazing, vegetables are grown in the dual-purpose greenhouses