RAID's Year (and a bit) in Review
With the EOFY stress subsiding, RAID's core management committee considered it to timely to reflect on achievements over the past year and a half.
Since its inception in December 2013, RAID has grown from a group of 8 founding members to over 250 people, actively sharing knowledge, ideas, opportunities and enthusiasm for agricultural research for international development. Membership is diverse, covering undergraduates, keen to learn more about working internationally, postgraduates, earning their stripes in research for development, post-docs, kicking goals on the international stage while trying to secure the next round of funding, and senior research scientists, keen to impart their much-valued knowledge to the next generation. Add in a sprinkling of NGO's, farmers, and genuinely interested outsiders, and you have a group of motivated people, enhancing each other's careers through the RAID network.
RAID's motto is connect, engage, support, and this has guided our activities over the past year. RAID's website provides an online platform for sharing blogs, jobs and volunteer opportunities, events and photos among members and the broader public. The weekly blog in particular provides unique insights into the lives of international agricultural research scientists. RAID's Facebook Group, Twitter and LinkedIn profiles, with around 300, 160 and 65 members respectively, have served as excellent platforms for attracting new people to the network, and for generating discussion on important topics relevant to early-mid career researchers. RAID networking events have facilitated networking between individuals, within and across organisations and disciplines. The official launch of the network at the Crawford Fund Parliamentary Conference in August 2014, was attended by over 100 people. Since the launch, 6 informal networking events have been held across Australia and internationally, engaging more than 100 people.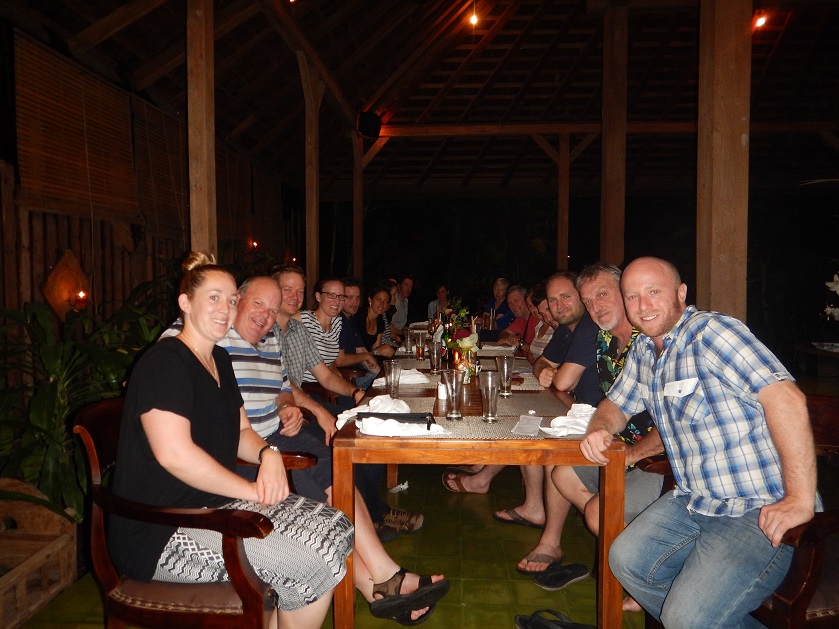 RAID networking event in Yogyakarta, Indonesia, November 2014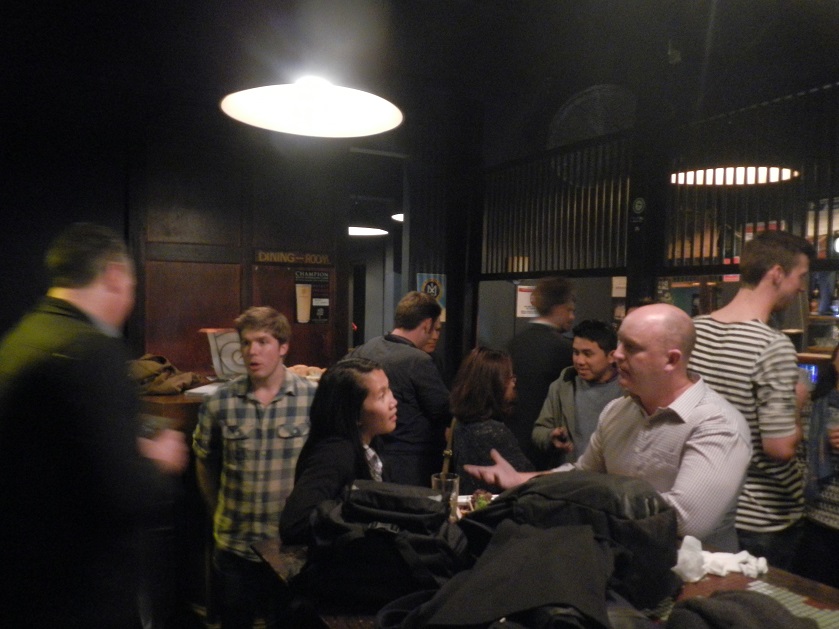 RAID networking event in Adelaide in April 2015
To further strengthen the network, RAID has established informal partnerships with agricultural research agencies as well as funding bodies, advocacy groups and other networks. Key groups include: the Australian Centre for International Agricultural Research (ACIAR); Australian Council of Deans of Agriculture (ACDA); Crawford Fund; Future Farmers Network (FFN); and Young Professionals for Agricultural Development (YPARD).
With the network growing, the core management group formalised a management structure in February 2015. RAID now has a Senior Executive, General Committee and State Based Representatives. State Based Representatives will be crucial for driving the network forward.
Over the next 12 months, RAID will focus on increasing the membership base, strengthening partnerships, building capacity and networking. Capacity building will be a particular focus area, with a number of initiatives planned. For example in July 2015, RAID will hold its first professional development workshop focused on scientific communication. We will continue to facilitate networking and knowledge sharing between young scientists and promote career pathways into international agricultural research for development, as part of an Australian career in agriculture.  
If you're keen to learn more, or have any ideas, don't hesitate to get in contact with us.  
Jack Koci
President, Researchers in Agriculture for International Development