Australian and Vietnamese early-to-mid career researchers partner for food security
A group of Australian and Vietnamese early-to-mid career researchers are on a mission to strengthen collaboration and build the skills needed to support a sustainable transformation of food systems in the Indo-Pacific region.
As part of a pilot project funded by the Crawford Fund and Australia Volunteer Program, five Australian researchers have travelled to Hanoi to partner with five counterparts at the Vietnam National University of Agriculture (VNUA) for a week of knowledge and skills sharing.
The partnership is an opportunity for emerging researchers from different disciplinaries to share experiences and develop their understanding of the research process across four priority areas, including sustainable agricultural production, food and nutrition security, digital transformation and communication skills, said Alex Russell, who coordinated the pilot project as committee member for Researchers in Agriculture for International Development (RAID) network.
"Researchers are partnered to explore local food system challenges in Vietnam and to co-design and co-deliver a series of activities at the VNUA research labs and in the field that are aimed at strengthening capacity," Russell explained.
"This includes research proposal development, implementation, data analysis, communicating outcomes and self- evaluation," he added. "The partner 'pairing' is a critical element of the program, allowing each partner pair to develop a strong connection and co-learning relationship."
The trip builds off a 5-week remote component that saw the researchers complete a remote research skills workshop series in 2020.
Building research capacity for the sustainable transformation of food systems
The Australian volunteers from the RAID network are assisting researchers in the VNUA Faculty of Economics and Rural Development to develop adaptable skills that are needed to address growing challenges to agriculture and food security in Vietnam and the region, said Dr Ha Duong, a VNUA lecturer and a part-time lecturer at the University of Tasmania (Australia).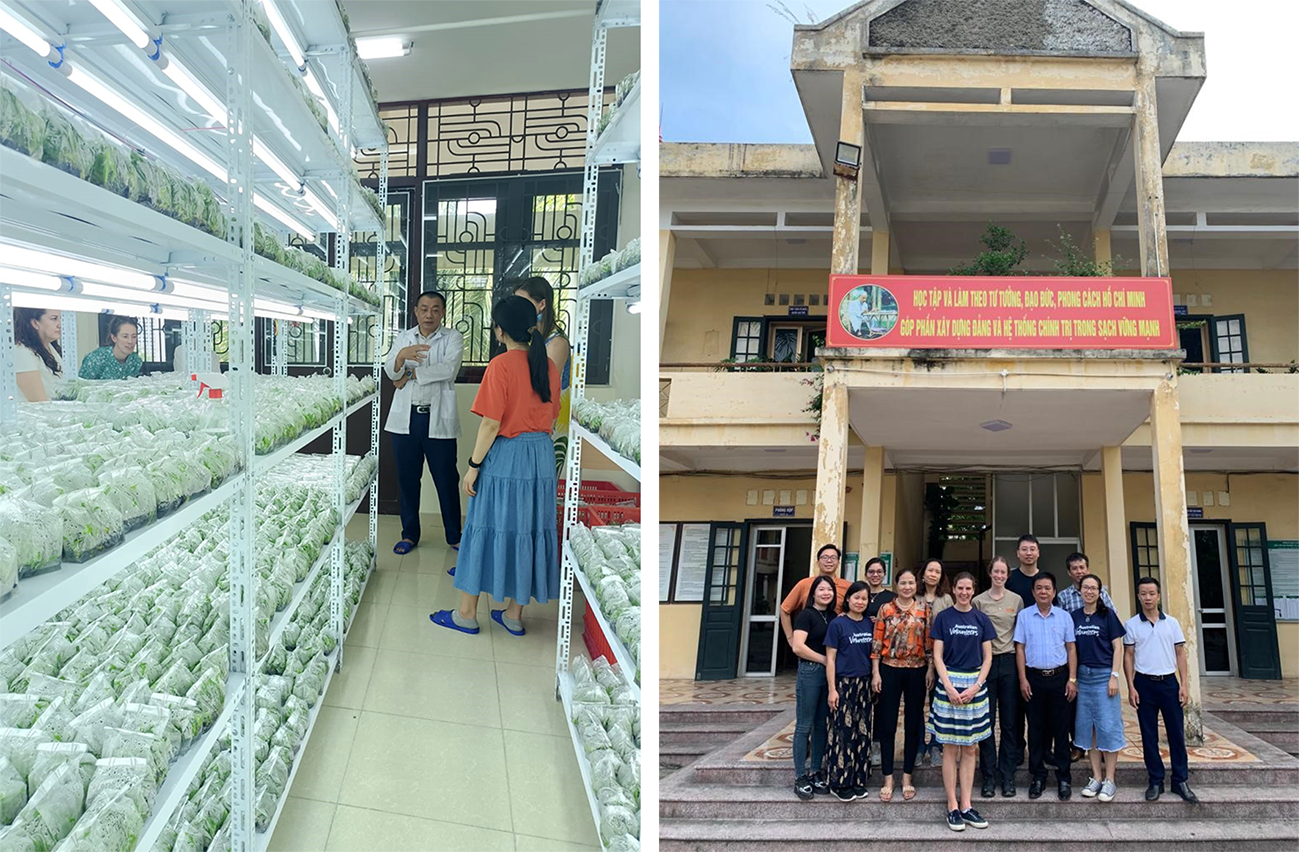 "In the broader context of Vietnam, this partnership supports capacity development for early-to-mid career researchers which is fundamental in sustainable agricultural development."
"The opportunity to learn, practice and receive feedback on their research and communication skills in this program will help researchers to translate their research findings into impacts for the industry and community," he explained.
Food systems are a key source of Vietnam's national income and employ more than half its workforce. Challenges including climate change, food safety and access to markets challenge agricultural producers and food and nutrition security in the south-east Asian nation. Australia and Vietnam are long-term partners in international research for development with ACIAR programs operating in the country since 1993.
The immersive professional development experience benefits both Australian and Vietnamese researchers, said Camilla Humphries a science PhD student at the University of Melbourne and one of the RAID network Australian volunteers taking part in the project.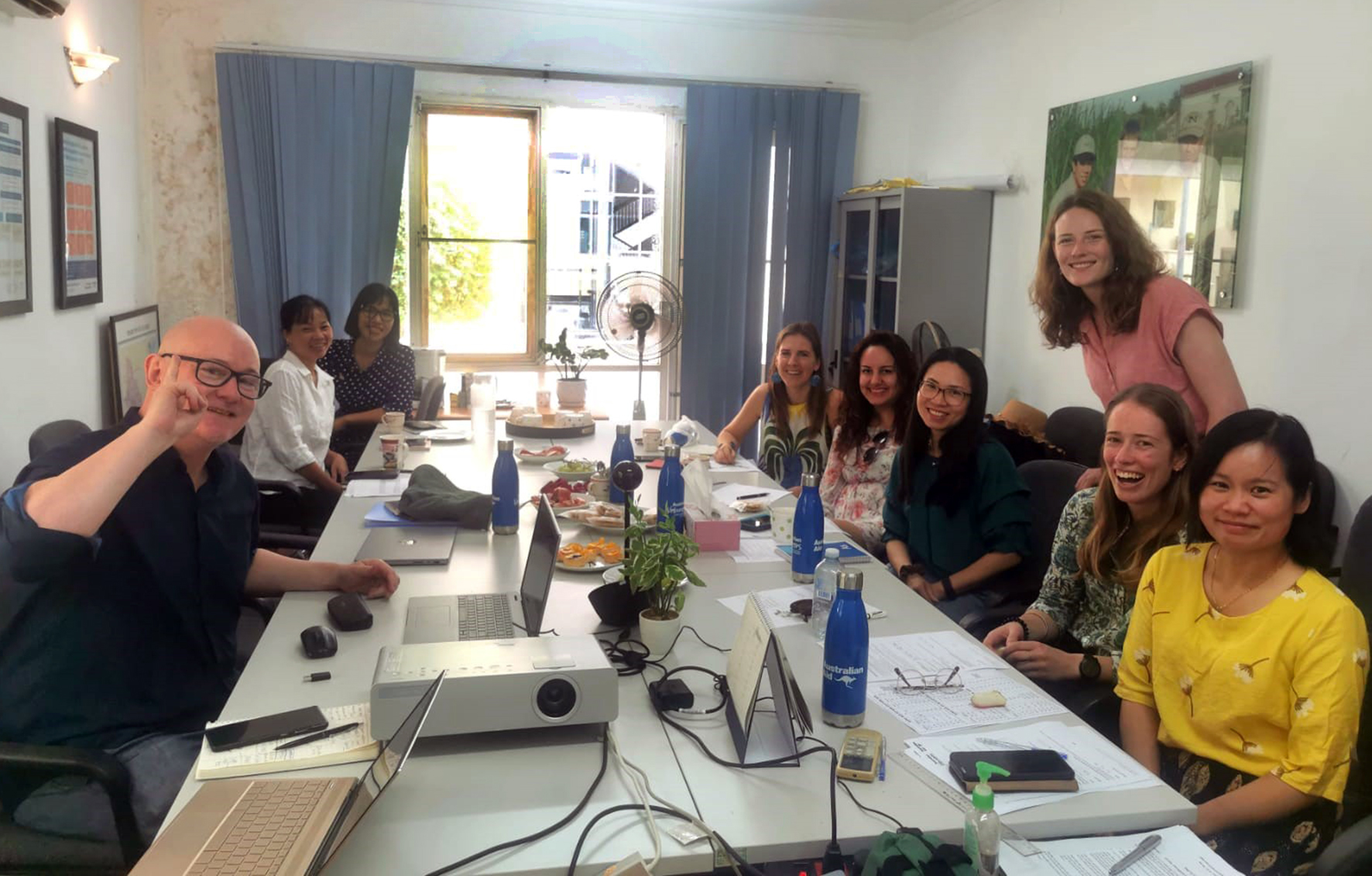 "Researchers from both countries grow their understanding of challenges facing food systems in our region, while developing research skills and applying them to ACIAR projects in Vietnam across value chains, sustainable food systems, technology transfer and research and extension services," she explained.
By bringing VNUA together with the RAID Network, the Australian Volunteers Program has shown its unique ability to build long-term connections between Australian and Vietnamese researchers and organisations that support our partners to progress their development objectives, said David Sharman-Selvidge, the Regional Director, East Asia for Australia Volunteers Project.
"This project highlights the innovative and responsive nature of the volunteer program and our commitment to locally led development," he added.