Networking 101
With the upcoming Crawford Fund 2017 Annual Conference, it got us here at RAID thinking, what's the key to effective networking at these sorts of event? So, we thought that we would revisit a past blog 'Getting connected: the art of networking at conferences' to help us manoeuvre our way around the conference.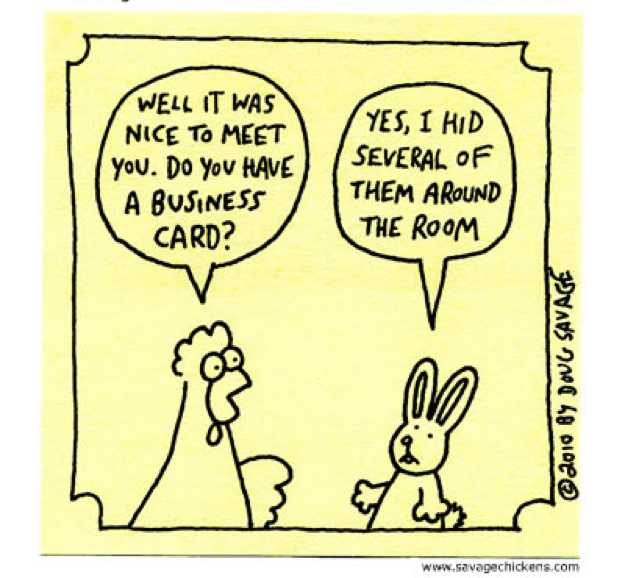 Plan ahead and start that conversation
The key takeaway points in 'Getting connected: the art of networking at conferences' are planning ahead and starting a conversation. So, before the conference read the delegate list and conference program. This way you can prepare and research who you would like to approach and plan your questions accordingly. But you mustn't forget to talk to everyone! Conferences are a great opportunity to share a story about yourself, who you are and what you do, and collect stories from other people. You never know what opportunities may rise from having a chat. For those of us who are a bit shy or just star struck by key researchers attending the conference, there is a whole section 'How to network effectively' on the Science website.
                                                                                                                                                                  youngsday.com
Getting the most out of your mentor
If you are attending the conference as a young scholar you might be asking how can I get the most out of my mentor, what should I ask them and where do I start? One of the best approaches is to determine your goals before the conference, you want to determine how you can benefit from your mentor. Do you want to connect with their networks (the answer to this one should be yes!). Do you want some feedback on project ideas, tips on moving forward or getting a head start on your career? Once you know your goals, you can make the most out of your time with your mentor. And don't be shy! Ask questions, mentors have been a mentee before and want to help you on your way. If you are still stuck for questions, check out Theresa Bradley Banta's list of '23 Extraordinary Questions to ask your mentor'.
On that note, we cannot wait to see you all putting your networking skills into practise at the RAID event, Eastlakes club on Tuesday 8th from 5.30 – 7.30.
The Crawford Fund: https://www.crawfordfund.org/events/2017-conference/
RAID blog: https://raidnetwork.crawfordfund.org//blog/getting-connected-the-art-of-networking-at-conferences/
How to network effectively: http://www.sciencemag.org/careers/2015/10/how-network-effectively
Theresa Bradley Banta: http://theresabradleybanta.com/23-extraordinary-questions-to-ask-your-mentor/