RAID Blog Competition
Blog Guidelines
Enter our blog competition for a chance to share your experiences in R4D and win some great prizes!
We are running a blog competition this financial year to encourage all members and blog readers to engage with the RAID network. We love hearing your stories and feel that this is one of the most useful and engaging parts of our community. Please get in touch and get involved!
Who:
All RAID members* (join here) and RAID blog readers at any stage of their careers.
We encourage previous and new contributors to participate, and have an extra prize for the "best new blogger". If you're unsure of what to blog about, our social media team are happy to provide some ideas (contact them). Some tips/ideas and guidelines are provided below.
*RAID Committee members are not eligible for these prizes, but state-representatives are.
*To be eligible to enter,applicants must be linked to an Australian organisation and have an Australian postal address for receiving any prizes
When:
2016/2017 financial year (that is, for any blogs posted from July 1st 2016 until 30th June 2017). Winners announced on Friday July 28th 2017.
Prizes:
1st Prize:                        Samsung Android tablet (value ~$600) or a voucher of equivalent value
2nd Prize:                      A kindle (value ~$150) + downloads ($100) or a voucher of equivalent value
Best new blogger:     A selection of R4D books from RAID's good reads list
Judging process:
Step 1:

All blogs from the 2016/2017 financial year will be ranked according to site hit statistics in the first 4 weeks, counting will continue for 4 weeks after the final blog is submitted. The top 15 blogs will go into the next round.

Step 2:

The RAID Committee and an independent communication expert will each choose their top 3 blogs from the final 15 based on content, style, engagement, photos, individuality and relevance to international agriculture

Step 3:

The two blogs that receive the most votes will be awarded 1st and 2nd prize. The "best new blogger" award will go to the blog with the most votes that was written by someone who hasn't yet had a blog posted on the RAID website prior to 30th June 2016.
Additional notes:
If you're interested in writing a blog and being a part of the competition, please send an email to

raid@outlook.com.au

with the subject heading "

RAID Blog Comp

". One of the committee members will be in touch so we can put your name down on the blog schedule. The sooner you get in touch the better! That way you are can choose a time of year that suits you and your readers.

All blogs will be reviewed by a RAID committee member to check they meet the basic guidelines and editing requirements. RAID reserves the right not to publish any blogs. Any suggestions/edits will be returned to the author to make any changes prior to publication.

If the RAID Committee decides a blog is not appropriate for the website it will not be published and the author will be asked to submit a different blog or withdraw their participation in the competition.

All blogs must be submitted in English

If a 'new blogger' wins the 1st or 2nd prize, the "Best new blogger" prize will not go to the same person. Instead it will go to the next top ranked new blogger to help spread the prizes around to everyone that is involved.

Promotion of blogs on social media and other outlets is encourage however, if the committee deems the hit statistics have been manipulated the blog will be disqualified
Blog Guidelines/Ideas:
Brief: The idea of the blog is to provide readers/members with something light hearted and easy to read which shares some interesting stories of your experience working on international development projects.
Things to iuclude;
Who you are?

What do you do?

Where you work?

 Length (try to keep it to one page of text approximately 1000 words or less)

Photos (i.e. 2 minimum and 3 maximum of size <2MB as shrinking can be a time consuming process). Please include a title, relevant names, and one or two sentences about what the photo is of. A couple of examples are below.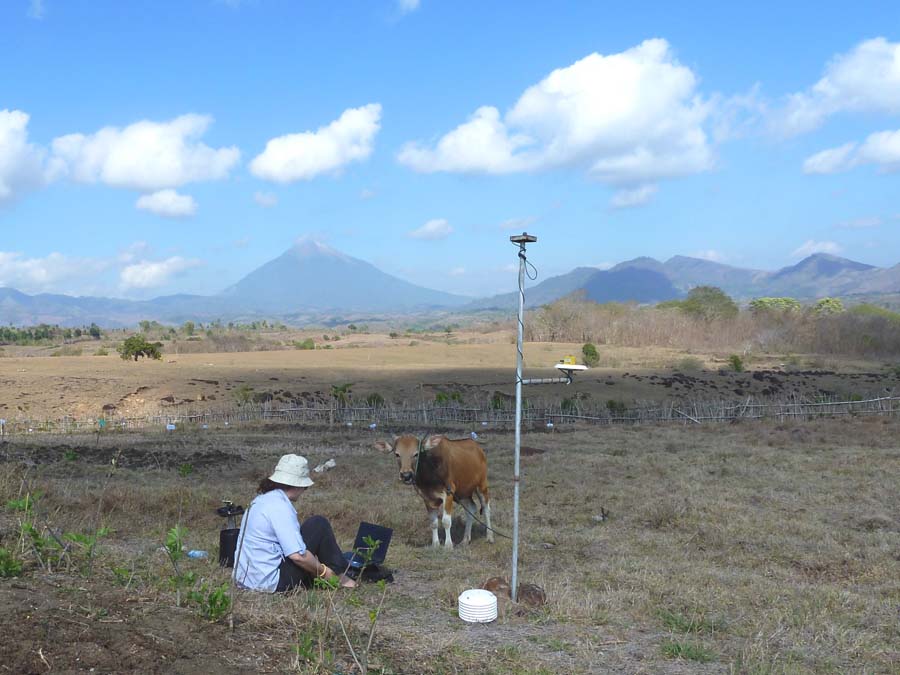 Picture: Skye Gabb in Indonesia; pictured with a met station clear from trees and buildings and any weeds which may affect data collection.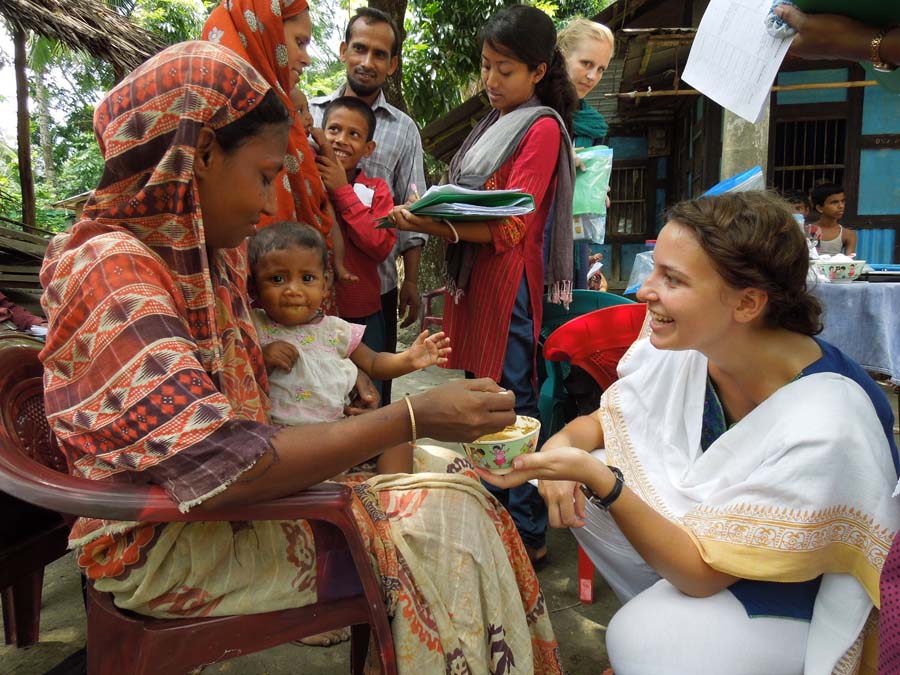 Picture: Jessica working with a rural community in Bangladesh, adapting traditional recipes to improve the nutritional quality of complementary foods for infants and young children, using small indigenous fish
Tips;
Find the right balance between personal stories and a take home message – this could include a R4D experience which demonstrates technical information, a scientific finding or a key lesson learned.

High quality photos and interesting captions make for a much more engaging blog

For some examples, check out the top 5 most read blogs from 2015

Ideas on what to talk about;
Challenges and successes. A challenge or success story are a great way to share experiences and things that you have learned, so feel free to share these types of stories.

Any advice/recommendations for people entering or working in the international agricultural development field

Any big moments/light bulb ideas that you have had or experienced working overseas. Maybe these can be helpful for other people

We encourage our members to highlight interesting and conversational topics that initiate discussion. However, if authors are discussing controversial topics we ask that they be somewhat bipartisan and present information acknowledging the different points of view.

A little bit of science. It's good if a little science is included as well (although this not at all necessary!). If so, it would be better to put the key outcome/finding of the research and a link to a paper/report. We don't intend for this blog to be a library of scientific reports or be filled with too many facts and figures. 
If you have any questions, don't hesitate to email us at raid@outlook.com.au with the subject heading "RAID Blog Comp". 
A big thank-you to all our blog contributors over the last couple of years and a thanks in advance to all those for the next year. We look forward to your contributions so please get in touch with us!
Register your Interest