5 Positions available on the RAID Network Central Committee!
Committee Positions 
Vice-President
Treasurer
Partnership's Coordinator (lead)
Partnership's supporting role
Communications Coordinator
---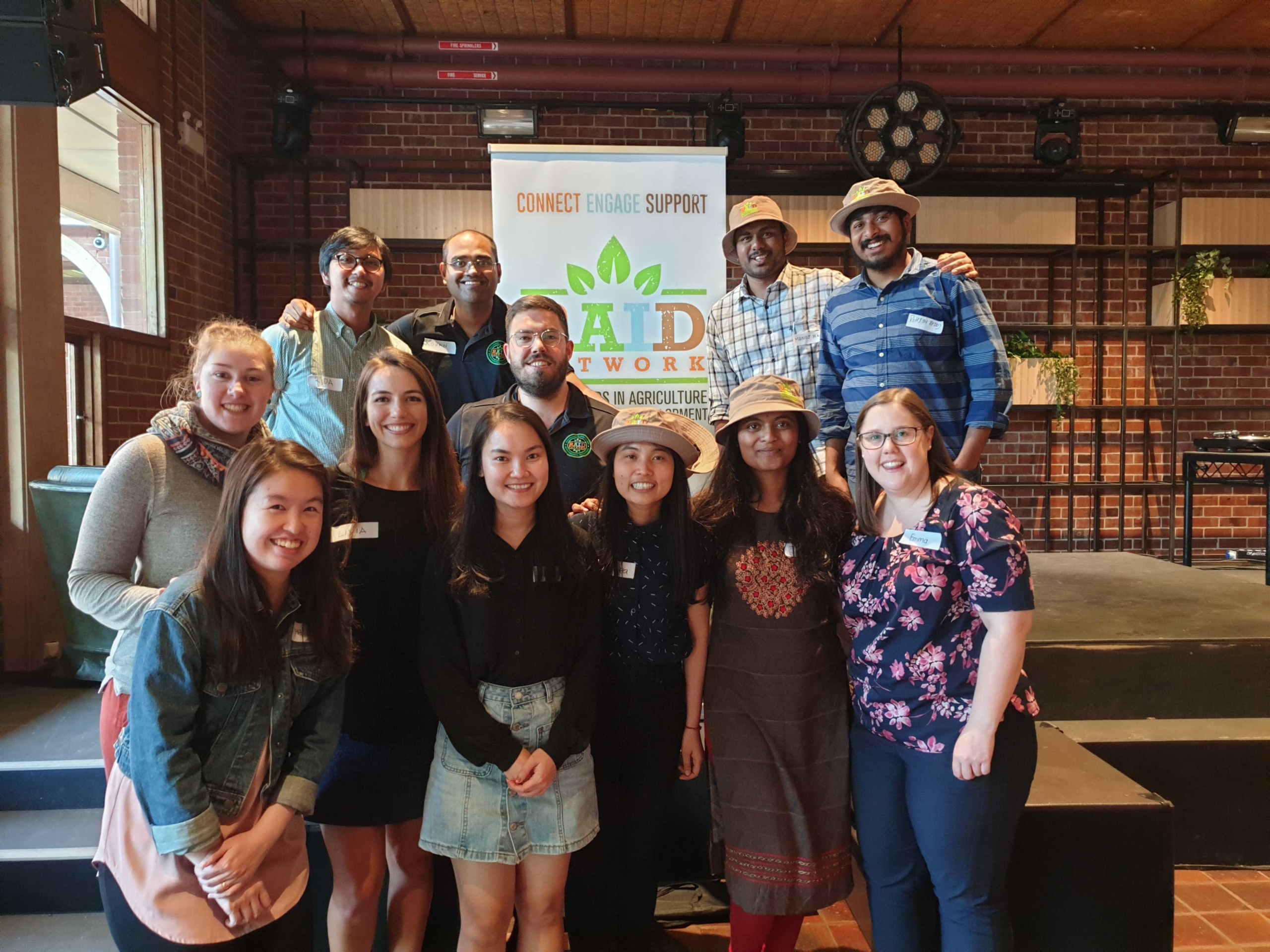 Researchers in Agriculture for International Development (RAID) Network is looking for five new committee members to connect, engage and support early to mid-career researchers in Australia who are passionate about international agricultural research. We are inviting you to express an interest for any of these five roles.
We are looking for:
Team players with strong interpersonal skills.
An ability to structure work and prioritise competing tasks.
A demonstrated interest or experience in international agricultural research.
Send your Expressions of Interest (EoI) to raid.president@crawfordfund.org by COB Friday 27 August 2021. In your EoI, please indicate the role you're interested in, write a 100 word bio and tell us (in 50 words or less) why we should select you.
About the committee
The committee is currently composed of 14 people, with four core portfolios/teams: Events, Capacity Building, Communications and Partnerships. Each team communicates frequently to manage the day-to-day of RAID. The committee also meets monthly to plan, discuss and make decisions. It's anticipated you would spend about 3 hours per week on RAID activities.
RAID Network operates as a Program of the Crawford Fund; an independent committee of volunteers based across Australia. In addition to managing and delivering upon each portfolio's goals, committee members have a voice on decision making about the network's direction, be creative to make things happen, gain exposure and create close networks in the international agricultural research arena (e.g. with ACIAR and Crawford Fund).
---
Position: VICE-PRESIDENT – start date: 01/09/21
Brief role description: Responsibilities: Work alongside the president, keeping across what is happening throughout the network. Key Tasks include: Stand-in for the President as required, Represent RAID where appropriate at various events. Take the lead in the RAID Annual report. Assist in the RAID annual meeting preparation and delivery.
---
Position: TREASURER – start date: 1/9/2021
Brief role description: Oversee the financial administration for RAID, including approval for committee spending (limit to be set). Act as the main communication point for the Crawford Funds financial matters, Review procedures and financial reporting as necessary, Advise the committee on financial strategy, Financial year reporting and planning.
---
Position: PARTNERSHIP'S COORDINATOR (Lead) – start date: 1/9/2021
Brief role description: Maintain current partnerships with ACIAR, AVP, ACDA, The Crawford Fund, YPARD and FFN, build new partnerships and look for new donors. The position will lead the development of a Research and Development Workshop with the University of Melbourne. The role can include additional paid work (1-5 hours per week) for the planning and implementation of specific operations (workshop).
---
Position: PARTNERSHIPS SUPPORTING ROLE – start date: 1/9/2021
Brief role description: Supporting the above Partnerships co-ordinator role, acting as part of the Partnerships team.
---
Position: COMMUNICATIONS COORDINATOR  – start date: 1/9/2021
Brief role description: Maintain, improve and encourage activity on website through coordination with web management partners and RAID admin supporting officer. Manage and design promotional materials, support and promote RAID events. Manage, design and promote the RAID competitions and manage the internal RAID communication tool Slack.