Agroecologist, Diverse Landscape Systems

The International Maize and Wheat Improvement Center, known by its Spanish acronym, CIMMYT®, is not-for-profit agricultural research for development organization with partners in over 100 countries.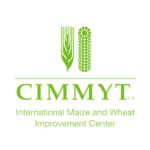 CIMMYT is looking for an outstanding, self-motivated, and result-oriented professional for the position Agroecologist, Diverse Landscape Systems, to work in the Sustainable Agri-food Systems (SAS) and be part of Transforming Agri-Food Systems in South Asia (TAFSSA), a One CGIAR regional integrated initiative to support actions that improve equitable access to sustainable healthy diets, improve farmers' livelihoods and resilience, and conserve land, air, and water resources in South Asia. For more information: Transforming Agrifood Systems in South Asia – CGIAR.
The location of this position will be confirmed between Dhaka, Bangladesh or Kathmandu, Nepal.
The position is for an initial fixed-term for two (2) years, after which further employment is subject to performance and the continued availability of funds. CIMMYT's internationally competitive salary and benefits include housing allowance, car, comprehensive health and life insurance, assistance for children's education, paid vacation, annual home travel airfare, contribution to a retirement plan, and generous assistance with relocation shipment.
Screening and follow up of applications will begin on Friday, September 30th, 2022.
Download the pdf for more information on duties, qualifications and how to apply: